Hello,
October is next week and fall is in the air. The transition is also right around the corner and things have started to get real interesting, real fast. It seems some items changed overnight, here is an email Gabe  from Pro Act put out yesterday afternoon:
The lettuce market has turned around overnight. Supplies will be limited for the next 2 to 3 weeks. As an industry all the acreage that has been pushed so far forward the past few weeks has finally caught up. Demand has taken off as suppliers try to hang onto what acreage they have left before transitioning to Huron / Yuma. Romaine and cauliflower are following this same pattern. Supplies are limited as well with the market reacting very quickly to the double digit level. The broccoli supplies are already following this pattern and the market is extremely high. Processors are experiencing yield reductions to an excess of 20 to 25 percent in most commodities and are looking to secure remaining acreage left in the Salinas Valley. Overall quality has suffered as the commodities have experienced erratic weather patterns. The weather patterns have also affected the baby leaf items such as spring mix, arugula, and baby / cello spinach. Processors are struggling to get quality raw product to process resulting in fill rates. As we continue down this path we will make sure to keep you informed as well as give you every option to fill orders. Even if that means resulting in purchases of carton commodities versus processed. Mexico is also feeling the pressure of Mother Nature. I have provided some pictures that you may have seen from Taylor Farms Mexico showing their struggles. Harvesting raw product for their facility has been a tough one. This outlook for them will continue for the next few days as they wait for ground to dry up enough to get back to full speed.
The Huron lettuce transition can't happen soon enough. But initial reports of start dates are looking to be pushed back until the week of October 23rd. This will continue to put pressure on the existing acreage here in Salinas as well as Santa Maria. The remaining weeks before we transition to Yuma in November will be challenging to say the least. Most suppliers will be fully transitioned to Yuma by Thanksgiving weekend. We will provide tentative dates once will gather them.
That does not paint a rosy picture, definitely no "Happy Little Lettuce Fields" out in CA right now. We were talking with some processors who told us and showed us some heads of iceberg they are dealing with and they are no bigger than a softball after they are trimmed down to usable product.
One processor told us, "It's times like this you'll hear complaints about cores and big white rib sections in the product, but in some cases that seems like all that is left once you trim down the sunburnt and beat up outer leaves".
When we asked how they deal with situations like these they told us, "Sometimes you just have to take it in the shorts, but this is starting to get old quick. It used to be every couple years, now it is a couple times a year."
Lettuces all around are hurting on quality, supply and prices will start to climb rapidly! Iceberg is leading the charge and the worst of the bunch, but Romaine will soon follow. Green Leaf hasn't been mentioned yet, but like siblings, once one starts they all start to show the same traits. Spring Mix, Heritage Blend and Spinach are following these same trends. The heat has taken an even greater toll on the more delicate items. It is the usual drill, high heat will kill shelf life. Ordering just enough and keeping the cold chain on these items is essential during these time periods.
On that note, we knew broccoli was hurting, as escalators have been put in place on all items and an Act of God seems like it is just around the corner. Prices are already through the roof and we are getting cut on orders every day. Quality is also fair at best, there isn't much good news when it comes to broccoli. One thing to remember is that we stock Broccolini, #126210, as a substitute for broccoli and the price is much more consistent right now than standard broccoli. Another thing we know is that when broccoli starts a trend, cauliflower is never far behind. Here is Pro Act's update:
The cauliflower market is trending much higher due to a lack of supplies. The heat from previous weather patterns has brought acreage so far forward that it has created a supply gap. Quality is suspect as some lots have shown sun scald and cream to yellow color. We will see this type of supply and market situation for the next 2 to 3 weeks.
Broccoli supplies remain extremely limited out of the Salinas and Santa Maria growing region. The market in Salinas and Santa Maria is mainly due to the heat-related quality issues such as hollow core and brown bead.
Citrus is still in extremely rough shape, especially smaller oranges. The overall consensus is the current crop Will Not make it until the Navel crop is ready. Sunkist put out a letter regarding the issue:
We are approaching the end of the Valencia season. Fruit remains very tight, especially on 88's and smaller as the size structure is peaking 72/56. At the current pace of harvesting, we should have limited supplies through the first week of October. Any supplies the second week of October will be negligible.
In summary, orange supplies will decrease each week as demand remains the same or higher. Other citrus suppliers are finished, or will finish the first of October. Valenicas will remain tight through the balance of the season. Anticipate shipping delays and shortages as the Valencia season ends. We will experience a supply gap between crops.
Asparagus has been dealing with all aspects of the recent weather issues plaguing North America. The growing regions in Mexico have been getting nothing but rain making harvesting next to impossible. The growing regions in Peru have not been able to get product to us as their main port of entry in Miami hasn't been open due to Hurricane Irma. The good news is the worst looks to be behind us and we are starting to see some relief.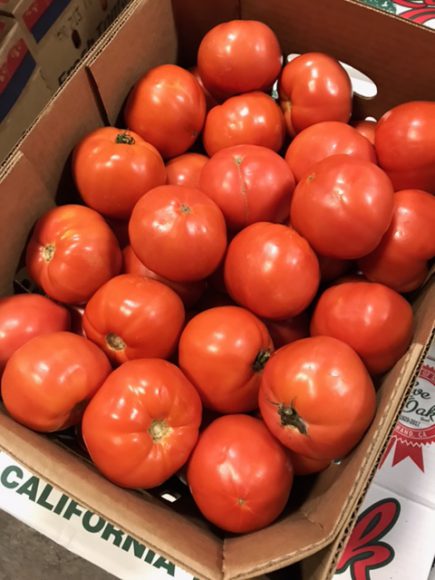 Tomatoes are a good news/bad news situation. Some items are looking good overall, like Grapes, some are good now but the outlook isn't too strong, like rounds, and some are just plain all over the place, like Romas. Here is Capital City's report:
Rounds
Warm weather throughout the northern areas has continued to ripen tomatoes that normally would be gone by this time of year. It has created extra tomatoes in the pipeline that were not expected. As a result, markets are a bit softer this week. It appears that it is only a temporary situation. We still do not have accurate damage reports out of Florida from the hurricane. Puerto Rico was hit very hard, resulting in severe damage to the sheds and fields. Most of the workers' homes were completely destroyed. They were scheduled to start planting the first week of October, but that will not happen. There will not be much of a crop out of Puerto Rico for the season, and they will have to rebuild.
Cherry Tomatoes
Overall, cherry tomatoes are very short. They are sold out every day on the West Coast, and there are not very many suppliers on the East Coast. Quality is decent on the eastern cherries.
Grape Tomatoes
There are good supplies from both the East and the West, and quality is good from both areas. The eastern grapes are quoted 4 dollars higher than the western grapes, but they provide convenience and lower freight to the eastern markets.
Roma Tomatoes
There are many growing areas in production, but the situation is different in each area. In the Eastern U.S. there is steady volume and decent quality. Romas crossing in McAllen are flushing in volume this week, but that will be short lived. Rain is in the forecast of the two main growing regions for the next six days, which will hamper production. Most of the shippers on the Baja Peninsula are gapping or are between growing areas, so there is low availability from that region. The Central California growing district has steady volume this week, but their prices are higher since it is their volume that is filling in for what Baja, Mexico doesn't have.
Avocados look like there might be some relief on the horizon. Although with avocados things can change in an instant for various reasons. Chris Kelly from Capital City Fruit sent us this note:
The market is in the beginning stages of adjusting as shipments from Mexico are increasing into the U.S. Mexico's weekly volume has been increasing several million lbs. each week and once their fruit reaches minimum maturity requirements this overall number will increase, thus the market should adjust in the next few weeks.
Currently, fruit that's being harvested are peaking on #1 Grade 48's and 60's while the availability of #2 Grades remain very low. Lots of grower/shippers are substituting #1 Grade for #2 Grade to supplement programs currently in place.
Chilean and Peruvian fruit remain in place but are primarily supporting programs for coastline markets.
Another end of things that is always prevalent in our world is transportation. There are very few trucks available to haul items right now. We were delayed on our potato order because it took longer than expected just to find a truck to deliver it. The fact that there are less and less drivers every day, plus the crazy rates being paid in the south, areas affected by the Hurricanes, leaves few drivers and trucks in CA and especially in the Northwest. Our truck broker told us last week they have never seen prices for freight like they have seen being charged in areas like Houston and Florida. When we were looking for a truck to haul potatoes they told us it gets scarce in mid-October, not late September, and it's only going to get worse.
One thing people in the produce world know is that produce is a fickle entity. Trying to manage the items as well as people's expectations can be exhausting and frustrating. The majority of people expect perfection from an imperfect product, as my favorite quote about the category puts it, "We are trying to take an inherently inconsistent category and make it consistent." We do appreciate people who know what they want and have expectations they can put in writing, so it caught our eye when Era Golwalkar's grocery list for her husband went viral.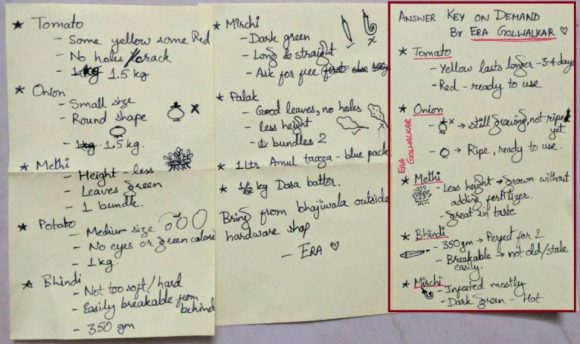 This is a person who takes her produce very seriously and knows what she wants. The detail was great, from drawings, color guidelines, and firmness guidelines. It is almost and comprehensive as a USDA spec and much easier to understand. Since she is from India some of the items on the list were different than what we have here in the US so we thought we would break it down.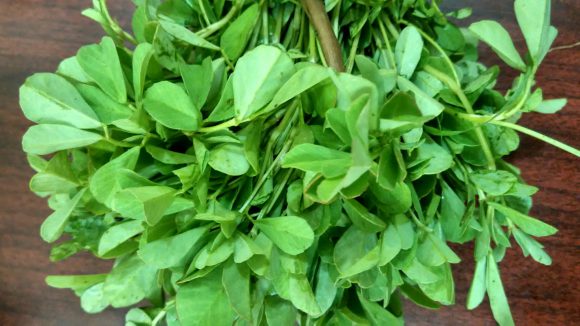 Methi – Better known here as Fenugreek, a green clover-like leaf that has a pleasant bittersweet flavor with sweetness likened to Maple Syrup. As it matures it grows pods with 15-20 seeds, like golden pebbles, that can be ground into a powder with similar flavor to the leaves.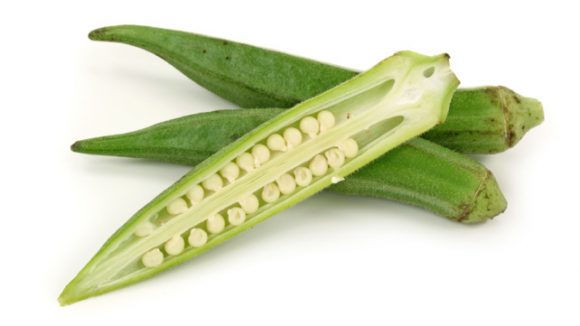 Bhindi – Known in the US as Okra. Common in the south and with BBQ. Fried, Roasted, Grilled or Pickled Okra is a big deal down south.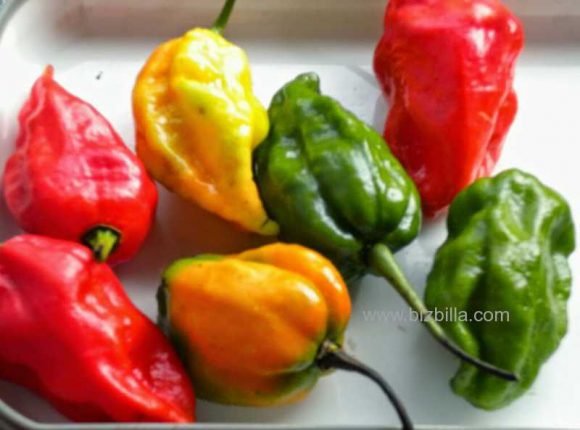 Mirchi – Raja Mirchi Chile Pepper, An extremely hot pepper, measuring 1,000,000 units on the Scoville Rating, a Jalapeno is around 5,000 and a Habanero is around 250,000 so this is a HOT one. Standard Pepper Spray is about 4,000,000. These peppers start out green and waxy and turn from orange to red as they mature.
As we approach fall and our Food Show "Feed Your Focus" please let us know if there is anything you would like to see at our produce booth. We like to have some more unique offering for people to explore and learn about, so if there is something out there let us know so we can find it and have it available. Remember we do have some of our more unique offerings stocked today like:
Black Garlic – 128570
Sea Beans – 144444
Turmeric Root – 128595
Forelle Pears – 102308
Seckel Pears – 102305
Delicata Squash – 130810
Red Kuri Squash – 130812
Blood Oranges – 103910
Pink Lemons – 105110
Baby Sweet Potatoes – 142310
Chioggia Beets – 133660
Baby Peeled Beets – 133675
Artisan Cone Cabbage – 126677
Please let us know if there is anything we can do to help assist with any of your produce needs.
Thanks for your time,
The ULF Produce Team