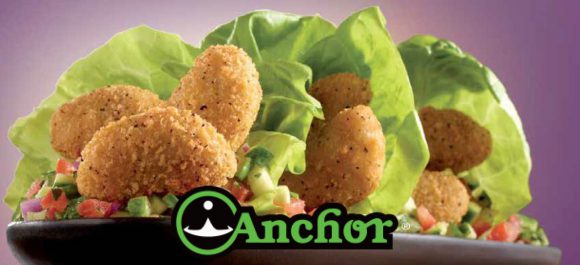 Anchor Portabella Artisan Cheese Bites are an Anchor-iginal made with a rich blend of provolone and Asiago cheese combine with diced portabella mushrooms inside a crispy garlic panko shell.
And if you purchase from now until June 30, 2017, you receive your first case free!
Qualifying product: #704740 Anchor Portabella Artisan Cheese Bites, 4/3 lb.
In Demand

Cheese is a patron favorite appetizer, with more artisanal types appearing on menus.

On Trend

Mushrooms are a top paired flavor on menus, with 25% of them featuring Portabellas.

Across the Menu

Savory bites work as small plate, sandwich topper, fresh salad complement – endless possibilities!