This article originally appeared on QSRweb.com.
By Evan Hayes, vice president of finance, Belly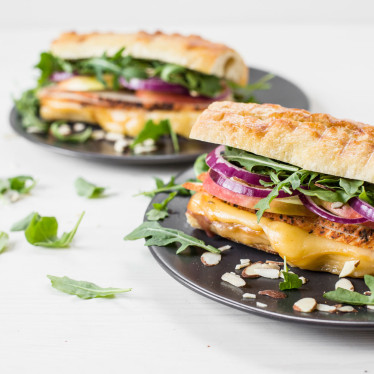 When you own or manage a restaurant, you likely wear multiple hats. Your primary concern is ensuring your customers enjoy a high quality meal and leave to share their experience with their family and friends. You manage your employees, prepare the food, keep the books, handle supply, and interact with customers. When each day is over, the last thing you have time to do is develop and actively maintain an effective marketing strategy. Perhaps your social media presence has been nonexistent, or your once loyal customers are not returning as often as you would like.
This may sound like a lot to balance, and it is, but today there are marketing techniques that won't break the bank and will help you save time. Use these restaurant marketing ideas to take your business to the next level in 2016.
Take loyalty seriously — Did you know it costs a business 5-7 times more to acquire a new customer than it does to sell to an existing one? Not only that, but on average loyal customers spend 10 times more over their lifetime. By taking customer loyalty seriously and offering customers the ability to earn rewards for visiting your business, you'll be able to retain your most profitable customers and allocate resources you might have wasted on customer acquisition, to more value-add activities.
Build a simple, elegant website — Almost 50 percent of restaurant website traffic takes place on mobile devices, according to a Gourmet Marketing.com article. Restaurants that offer responsive mobile websites convert up to 64 percent of searchers. There are many high quality DIY websites that enable restaurants to build their own mobile friendly websites like Squarespace and Wix. Website content about you, your restaurant and your multitude of seasonal menus should be limited to only a few, clearly defined options (e.g. menu, order, contact, locations). Mixed Greens, a local business in Chicago, gets an A+ for website functionality and design.
Grow your customer review bank — Your reputation can make or break your business. The sheer volume of reviews doesn't really matter. Instead, the number of positive reviews becomes your restaurant's lifeblood. Sites such as Yelp, Urbanspoon and Zagat provide a medium for customers to express their likes and dislikes about your food, ambience and customer service. According to a survey conducted by Dimensional Research, people who had a poor interaction were 50 percent more likely to share it on social media than those who had a good experience, and 52 percent were more likely to share it on an online review site such as Yelp. Be sure to stay on top of your business's reputation by responding publicly to all reviews. You should also give your most loyal customers the ability to review your business on Yelp — increasing the likelihood that they'll leave a positive review!
Become a social media medium — The number of social media outlets customers' have available rivals the number of Crest toothpaste options found at your local grocery store (last count was 38 at my local store). It's important not to get lost in the myriad of options but instead, remain focused on nurturing the ones that matter the most. Once you've created a Facebook page and Twitter handle for your restaurant, focus on gathering more "Likes" and "Tweets" by driving customers to talk about their visit online. There are also quite a few social media management tools available to help you manage your social media presence, including Sprout Social, Hootsuite and Buffer.
Gather data on your customers — It is not 1995, yet some restaurants continue to have customers drop their business cards in a fishbowl or hand write their email addresses on a piece of paper at the register. Or better yet, some restaurants collect absolutely no information about their customers. Gathering data about your customers is no longer optional in today's highly competitive, online world. Offering a digital loyalty program brings traditional offline data-gathering methods online by allowing your restaurant to collect actionable data on your customers and make decisions that positively impact your business.
Participate in the on-demand economy — According to Mike Jaconi, contributor for Business Insider, the on-demand economy is defined as "the economic activity created by technology companies that fulfill consumer demand via the immediate provisioning of goods and services." Companies such as Postmates, GrubHub and Caviar are worth considering because of their ability to extend the existing reach of local restaurants and to have a positive impact on labor allocation toward food delivery and on-demand ordering.
Use mobile to gamify customer experience — It's no secret that we all love our smartphones. As customers, we live in a much more mobile world compared to a decade ago. By embracing the mobile trend, restaurants that partner with loyalty apps or offer their own app are seeing an increase in engagement and activity that can lead to stickiness, deeper connections and greater loyalty. For example, Tropical Smoothie was able to decrease time between customer visits by 50 percent by surprising and delighting their customers. Using their loyalty program, they emailed their customers to visit for a chance to win a free smoothie.
The farm-to-table and local fresh wave is here to stay — By not offering your customers locally sourced food products, you're missing out on a two-sided advantage on which other restaurants that do offer local are capitalizing. From a food perspective, providing locally sourced ingredients means you're offering customers fresh, high quality ingredients that generally command higher prices and better margins. From a marketability perspective, offering farm-to-table ingredients means the perception of your food quality is much higher than it otherwise would be. Additionally, you create the perception that you're building goodwill within the local community by supporting small local farmers. Restaurants that offer farm-to-table options and that source many menu items locally include Farmhouse in Chicago and Redbird in Montana.
Offer online reservations — If you currently don't offer a way for customers to book reservations online, you should consider signing up for an online reservation like OpenTable. Online reservation tools provide new and existing customers with a fast and easy way to book new reservations, change reservations and share their experiences.
Allergen friendly and gluten-free — The point here is to expand your audience — continue to cater to the majority of us without food allergies — but now find select partners to source allergen-friendly options that make it possible for the family of four who has a child with celiac disease to enjoy food at your restaurant. You offer whole-wheat pasta on your menu, so why not also offer brown rice pasta? Offering allergen-friendly and gluten-free options doesn't have to be a yes or no, black or white decision. It is possible to safely provide alternatives either made in-house or sourced from certified allergen or gluten-free partners such as Sweet Ali's Gluten Free Bakery or Defloured.