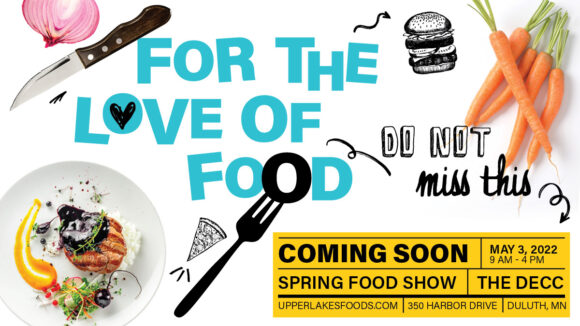 Join us at the Spring Food Show. Live and in-person!
5.3.2022 • 9AM – 4PM
DECC • 350 Harbor Drive • Duluth, MN 55802
🎉
Child Care
Kids are welcome at the Spring Food Show too! We offer free child care with fun activities from 9am – 4pm on the day of the show.
Strollers will not be allowed on the show floor, please plan accordingly. Thank you!