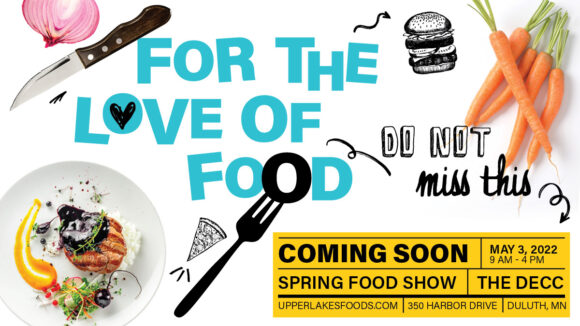 Hungry for knowledge?
Join us at the Spring Food Show. Live and in-person!
🎉
5.3.2022 • 9AM – 4PM
DECC • 350 Harbor Drive • Duluth, MN 55802
Attend our seminar!
Labor-Saving Hacks for Your Kitchen
10-11 AM in Gooseberry Falls Room 3
This once-in-a-lifetime pandemic has affected everyone in one way or another. Two years later we are still feeling the effects of COVID on labor/staffing, food costs/availability, and more. Come learn different skills and tools you can take back to your facility to combat low labor, increased food costs, and above all provide your customers with great service and the love of food.
One continuing education credit can be earned for registered dietitians, certified dietary managers, and nursing home administrators.