You might be asking yourself, "Why does my restaurant need a mobile app?" Answer: Because it will make you money.
From UniPro Foodservice NetNews, April 2014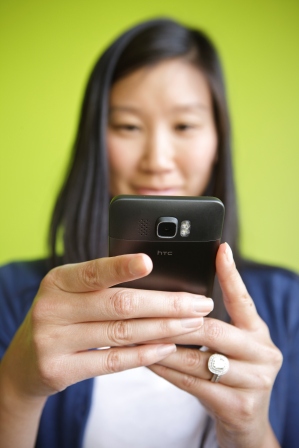 People are choosing smartphones over using their desktop to research menus, get directions and find nearby restaurants. In 2012, more than 1 billion smartphones were in use and more people are choosing mobile applications over browsing the Internet. Users of smartphones are creating a new, profitable mobile channel in addition to traditional desktop web-channel. Mobile website users are finding Web ordering difficult and embrace native iOS and Android apps that are easier to use and now expect a mobile experience with easy to navigate, fast and seamless ordering. If restaurant owners haven't yet considered mobile as part of their business strategy, here are five reasons investing in a restaurant mobile app can be justified to increase revenue.
The rise in the use of smartphones and mobile apps go hand-in-hand with a new generation of consumers, the Millennials. The National Restaurant Association describes this new breed of customers as technologically savvy multi-taskers raised on cell phones and the web. When you underestimate technology you underestimate the revenue you're missing out on. This new generation of customer is looking for the latest technology to connect with your brand. Show that you're digitally integrated to connect with this type of clientele. Consider this: 73 percent of Millennials are already transacting directly on their mobile devices (Media Post June 2012). This is the future of how people will interact with brands and spend their money.
Smartphone users, especially iPhone users have a high propensity to conduct transactions on their phone like placing a to-go or walk-in restaurant order. By providing customers the ability to order meals and pay for orders before arriving, and store favorites in a mobile app, you have raised the bar to give mobile users what they want; speed and convenience. This value is especially pronounced during a store's peak time. "Let's go somewhere else, the wait is too long." When customers see long lines with long wait times, it's a sign of good food and good service, but sales growth is capped to what processing the line. A mobile app can recapture the "look and leave" customer by providing them the ability to order meals, pay for orders, and store favorites in a mobile app before arriving. Consider promoting the use of a mobile app with a big sign reading, "Skip the line, order ahead of time using our mobile app!" will keep customers loyal and top them from spending their money elsewhere at peak hours.
Everyone else is going paperless, it's time you did, too. Trying to keep track of rewards and punch cards are a thing of the past. Many times a customer will lose their punch card, forget it at home or accidentally throw it out, resulting in duplicate cards or never enjoying the rewards they've earned. Smart companies are using technology to make loyalty smarter and save on costs. Rather than paying to print loyalty cards, collateral and coupons that customers have a hard time keeping track of, companies are providing all the same benefits neatly organized in an app. You can also use your mobile apps to drive sales where needed, whether it be a specific daypart or menu category. Is it Taco Tuesday? Are you pushing beverage sales with a new drink? Use your app to support those efforts by letting customers know, and sales will reflect this effort.
Keeping track of customer activity is a good way to watch ordering trends and customer behavior. The data gained can be used to send specific offers, reminders and encourage customers to try something new. It could even result in cost savings by stocking up on high demand items and down on those with less interest. Remind them that last time they ordered a side of rice, and prompt them with an upsell on that item again. If someone hasn't been to your restaurant in a while, invite them back with photos new menu items they won't want to miss. Imagine the possibilities knowing a customer's go-to menu items and behaviors.
How many times do you get a group of friends together and spend time thinking about where everyone wants to go? The debate on where to eat is a common one, and in a saturated media market you need to get your restaurant's message seen at an opportune time. With a mobile app, you can push messages at certain times of day, such as a special lunch offer at 11:30 a.m. to remind customers you are an option.
How can an app help your business succeed? Technology is only getting better by the day. Now is the time to craft your mobile restaurant marketing plan. Mobile apps for restaurants are a natural fit as people are most often on-the-go while making their dining decisions. Apps are making customers' lives easier, and increasing efficiency and revenue for restaurants.
Source: Jess Taylor for Pizza Marketplace
Click the image below for a printable PDF.