Grease, spills, and baked-on food have met their match.
Scrubbing, scouring, and scraping a heavily-used flat-top griddle isn't usually high on a foodservice operator's list of favorite activities. That's why we're telling you about Scotch Brite's Quick Clean Griddle System. It is the best combination of products to make your griddle sparkle.
You're probably asking, "Why is it better?"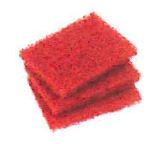 More aggressive pad.
The Scotch-Brite Quick Clean Heavy Duty Griddle Pad 746 (ULF# 421655) removes more food soil faster than the leading competitive system's pad.
More concentrated cleaning liquid.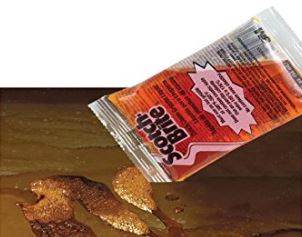 The leading competitive system contains two times more water than Scotch-Brite Quick Clean Griddle Liquid. No 700-40 (ULF# 488528) and No. 701 (ULF #488510). Both are safe for use on food contact surfaces.
Above the rest.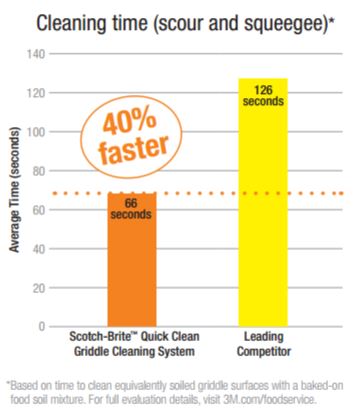 Results showed the Scotch-Brite Quick Clean Griddle Cleaning System cleaned the griddle in an average of 66 seconds compared to the leading competitor's average of 126 seconds.
Contact your salesperson to order.