SUPER BOWL 53 IS ON FEBRUARY 3rd. 
Make your place the place to be.
More than half of customers are interested in food and beverage pairings when dining out. When you entice dinner guests to order an appetizer, alcoholic beverage, and an entrée, check averages are 47% higher than average!
We've got some serving ideas below to ramp up your Super Bowl Sunday sales.
Serving Idea #1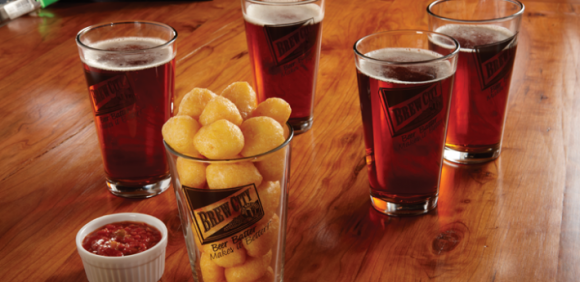 A Pint with a Pint
Nothing goes together like an ice-cold pint of beer and a warm, gooey cheese curd. Throw the curds in a Brew City® pint glass and offer a Pint with a Pint.
We suggest: Brew City® White Cheddar Cheese Curds, #705556
---
Serving Idea #2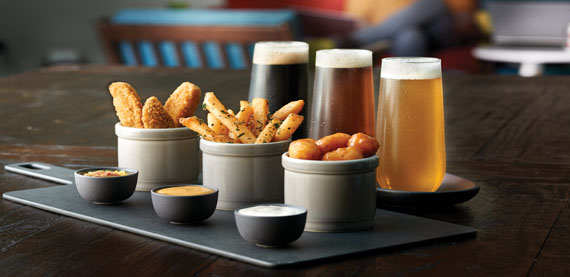 Big Bite Flight
Pair small appetizers with beer flights. Samples are the #1 way to motivate guests to try new menu items.
We suggest: McCain Original Breaded Pickle Chips, #706042
McCain Signature Thin Cut Fries, #702457
Anchor® Breaded Cheddar Cheese & Jalapeño Popper Bites, #704348
---
Serving Idea #3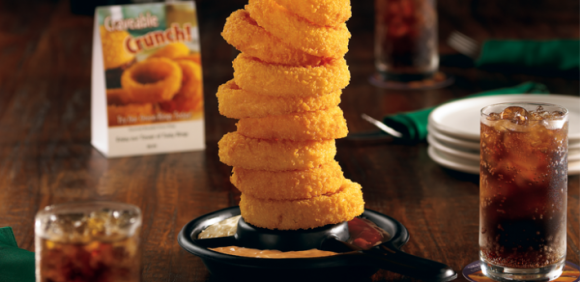 Onion Ring Stack
Pair this innovative, shareable appetizer design with a pitcher of drinks for the table.
We suggest: McCain  5/8″ Gourmet Breaded Onion Rings, #704522