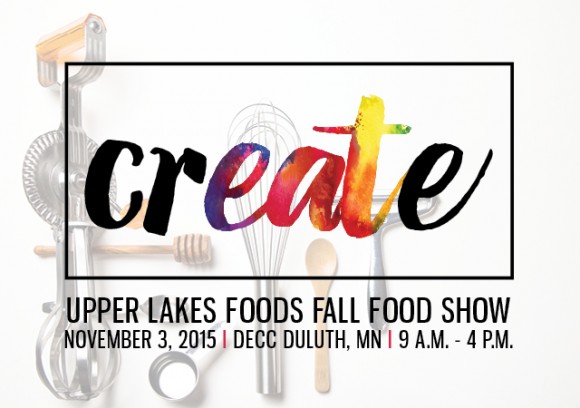 Based on your feedback, we have expanded our seminar offerings and are focusing on topics that interest you. See the schedule below, plan your day, and we'll see you on November 3rd at the DECC!
Improving Mealtime Consumption  |  9:15 – 10:15 a.m.  |  Gooseberry Falls Room 3
Speaker: Nancy Barwick, Lyons Magnus
This seminar will examine the risk factors for malnutrition in the elderly and how to promote a positive mealtime experience. We will discuss dining environments and plate presentations for meal components. Show your creativity with a hands-on activity in garnishing and plate presentations!
Show Me the Money  |  10:30 – 11:30 a.m.  |  Gooseberry Falls Room 2
Speaker: Bert Clarke, Red Diamond Coffee
Promoting coffee and iced tea sales can bring in thousands of new profit dollars – second only to liquor sales in gross profit generation. We will show you the expenses, revenue and gross profit from both coffee and iced tea, and together they will help secure the future of your business. Stop by and you'll be amazed!
Cost Containment  |  11:45 a.m. – 12:45 p.m.  |  Gooseberry Falls Room 3
Speaker: Nancy Barwick, Lyons Magnus
Control the cost! This seminar will look at controlling costs at your facility in the use of supplements, thickened beverages and juices. What can we do at the facility before ordering supplements? Should we purchase pre-thickened beverages, or make our own? We will also complete a cost comparison on various formats of juice to determine the most effective forms and flavors to use throughout the day.
Cheese 101  |  1:00 – 2:00 p.m.  |  Gooseberry Falls Room 1
Speaker: Peter Leuer, Wisconsin Milk Marketing Board
In this seminar you will taste, listen, and ask your way through the basics of what cheese is, how it's made, and how it's classified. Along with a greater education, you'll leave with a directory of specialty cheeses and a sensational cheese guide.
Beer & Cheese Pairing  |  2:15 – 3:15 p.m.  |  Gooseberry Falls Room 2
Speakers: Cheryl Semrow, Emmi Roth, Regional Sales Manager and Steve Knauss, Owner of Thirsty Pagan
Move aside, wine. Cheese has a new partner in crime: beer. Local beer aficionado, Steve from Thirsty Pagan, is teaming up with cheesemonger Cheryl from Emmi Roth and together they will present you with seven pairings to sample. They will also give you insight into creating your own unique beer and cheese pairings.
1 Clock Hour for Improving Mealtime Consumption and Cost Containment has been applied for Dietary Managers, Registered Dietitians, DTR's, & Nursing Home Administrators.