From "A La Carte." Wisconsin Restaurateur 1 Apr. 2016: 2. Print.
Fast Track for Food Trucks
The food truck trend continues to accelerate as entrepreneurs use them to enter the restaurant industry and sometimes spin off brick-and-mortar operations according to the National Restaurant Association.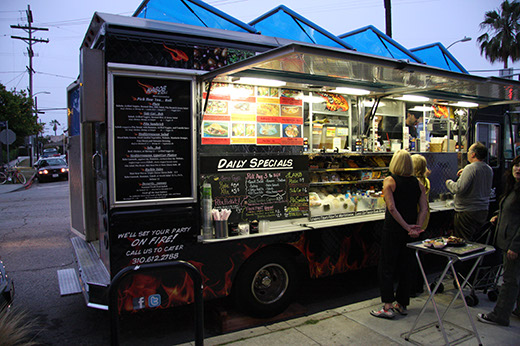 Established restaurants, especially fast casual operations, are also launching food trucks. In fact 19 percent of fast casual restaurants say they are very or somewhat likely to launch one in the next year or two according to an NRA research study.
At the Midwest Foodservice Expo in March, foodservice professionals thinking about taking their show on the road had the opportunity to take a peek inside real food trucks and talk to the owners of successful food truck operations in the Milwaukee area.