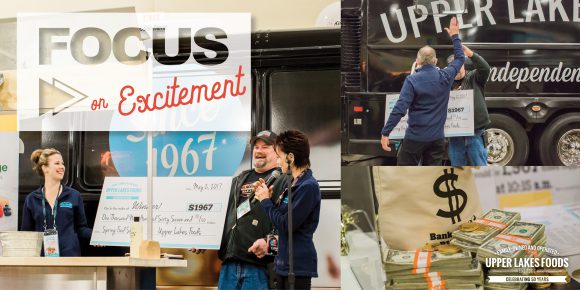 Join us at the Fall Food Show at the DECC on October 24th and you could win big! And we mean BIG.
Tickets for the drawings will be handed out at registration. All drawings will be held next to the demo stage in Pioneer Hall. You must be present to win.
Schedule:
$500 ULF Credit  |  11:35 a.m.
$500 ULF Credit  |  12:50 p.m.
$1,000 Cash  |  3:45 p.m.
Upper Lakes Foods Fall Food Show  |  Tuesday, Oct. 24  |  9 am – 4 pm  |  DECC, Duluth