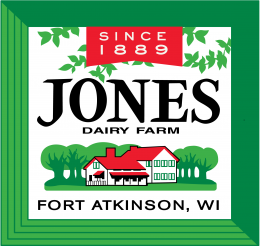 Put unmatched flavor on your menu.
Optimal flavor requires the very best ingredients. Using fresh, never frozen, cuts of meat, our All-Natural pork and poultry breakfast sausage, Dry Aged bacon, and naturally smoked ham make a discernable difference on menus throughout North America, from quick service to fine dining.
Sausage, Where it All Began
Such a simple place to start. Pork, salt and spices. A family recipe developed in 1889 now serves as a delicious part of not only our family's success but also yours. Premium cuts of meat mean your customers get a farm-fresh taste. And our all-natural recipe means no fillers, artificial ingredients, gluten, or MSG. Nothing but flavor. Our extensive line of fully cooked and ready-to-cook sausage means there is more Jones goodness to go around.
Bacon, Taste the Difference
Jones Dry Aged Naturally Smoked bacon is known for its signature flavor. Our bacon is made using a custom aging process we've honed through the years of crafting exceptional breakfast staples. Available in a variety of slices, it's easy to find the right Jones Dry Aged naturally smoked bacon for you.