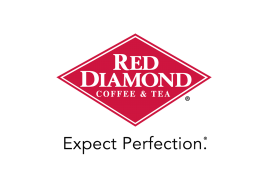 At Red Diamond, we are driven by an obsession to provide a world-class coffee and tea experience. Since 1906, the cornerstone of our company has been our commitment to unparalleled quality, innovation, and customer service.
Red Diamond provides products and services that meet the ever-evolving demands of operators:
Restaurant coffee/restaurant coffee service
Hotel coffee/hotel coffee packs and pods
Restaurant tea/restaurant tea bags
Convenience store coffee/convenience store coffee programs
Catering coffee service/catering coffee supplies
Follow the links below to discover the difference Red Diamond makes.
65% of 18 – 24-year-olds say they are most likely to consume coffee out of the home.

2019 NCDT