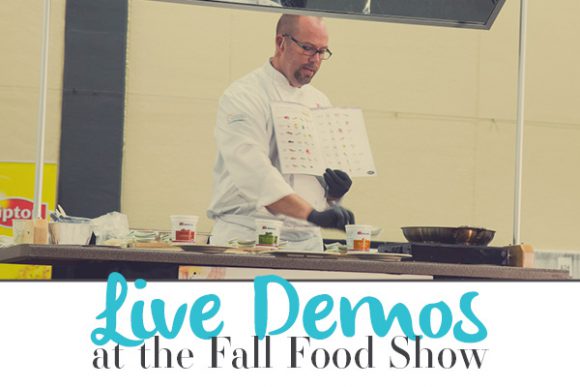 Back by popular demand, we have live, interactive demonstrations at the Fall Food Show on October 18th!
Watch, learn, and taste!
Join us at the center stage in Pioneer Hall. You will walk away with samples, recipes, and fresh menu concepts. Prepare to be inspired.
Schedule
SMOKY SWEET POTATO HUMMUS
& ROMA CRUNCH CHICKEN CAESAR WRAP
10:45 A.M. / Brett Knutson, ULF Specialty Produce
FRENCH TURKET BREAST with CRANBERRY ORANGE GLAZE
11:45 A.M. / John McLaughlin, Food Marketing Services
BEER LOVERS' I.P.A. BURGER
12:45 P.M. / Rancher's Legacy Meat Co.
GREEK LEMON OREGANO CHICKEN SALAD
TUSCAN SUN-DRIED TOMATO and HERB BUTTER
CILANTRO LIME CREMA
1:45 P.M. / Chef Kevin Wassler, Nestle
SALMON GNOCCHI SICILIANA
2:45 P.M. / Chef Craig Luchsinger, ULF Culinary Specialist