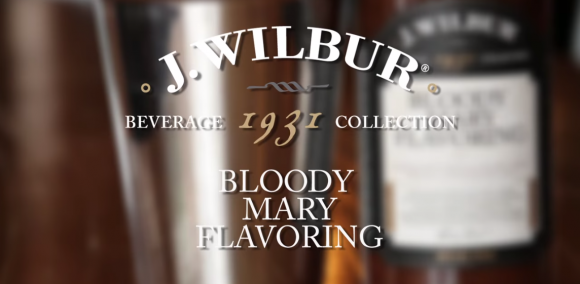 J. Wilbur's Bloody Mary Flavoring is a bartender's best friend.  It is naturally gluten-free and offers the perfect blend of spices for creating the ultimate scratch Bloody Mary. Just a few dashes to a glass, add tomato juice and vodka, and you're set! The convenient 16-ounce size makes up to 64 Bloody Marys.
220823 – 2/16 oz. J. Wilbur Bloody Mary Flavoring 
220824 – 6/16 oz. J. Wilbur Bloody Mary Flavoring
Ask your salesperson about ordering.
Ultimate Bloody Mary

Start with 16 oz. glass, rimmed with celery salt. Fill a shaker with ice, vodka, a few dashes of J. Wilbur Bloody Mary Flavoring, and tomato juice. Shake well, pour into glass. Add garnishes as desired.
"Cocktails are a proven attraction to bring customers in the door, and as brunch popularity increases, boozy breakfasts have become a prosperous game plan for those earlier restaurant hours.
Restaurants have differing strategies to incorporate liquor sales into the first meal of the day, from bottomless but low proof mimosas to build-your-own Bloody Marys."
From Foodservice News, "Booze Gives Brunch A Boost."