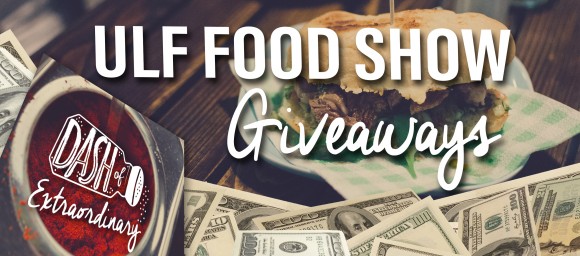 That's right. You asked, and we listened.
For the first time in a long time, we have more giveaways at the Spring Food Show!
$500 ULF CREDIT
10:30 a.m.
$500 ULF CREDIT
1:30 p.m.
$1,000 CASH GIVEAWAY
3:45 p.m.
Tickets will be handed out at registration. Drawings will be held at the stage in Pioneer Hall.
You must be present to win.