2014 is going to be the year of convenience. The convenience store, that is.
Busy lifestyles have created a demand for quick, healthy, and satisfying food options. C-stores have always had the quick, grab-and-go part down, and they are showing substantial growth in offering choices that are also healthy and satisfying. It is a trend that has been gaining momentum for the last several years and is now being realized: no longer are c-stores just gas stations that happen to sell food, they are becoming food retailers who also sell gas.
The added challenge c-stores have is to train customers to associate fresh food with convenience stores. No easy feat, but they are getting traction in the breakfast department. In fact, according to the latest Technomic reports, c-stores are the only segment that has seen a significant increase in breakfast purchases over the last few years. Coffee purchases are cited as a driving factor behind the increase, and for many it is the backbone of their breakfast program. Some stores are now offering freshly baked breads, pastry items, and breakfast sandwiches; with sandwiches being the top breakfast entree. Entrees account for more than half of c-store menu items, expanding from 47% to 51% in just one year.
Upper Lakes Foods offers an exclusive convenience store solution called CRAVE. It is designed to meet the needs of all convenience stores, no matter the size, storage, or equipment restrictions. The program is focused on freshness, quality, and is 100% customize-able to fit each customer's needs. We've done the research, we've studied the trends, we're here to help.  If you're interested in learning more, email us at info@ulfoods.com.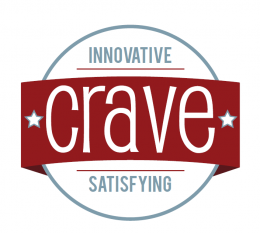 Source: Convenience Store Foodservice Consumer Trend Report, Technomic. Feb. 12, 2014.