This article originally appeared on National Restaurant Association's website.
Defined as anyone born after 1995, Gen Z makes up about 26 percent of the population, the largest demographic since baby boomers. These young diners – 83 million strong – wield substantial spending power, and their flavor preferences differ from previous generations'.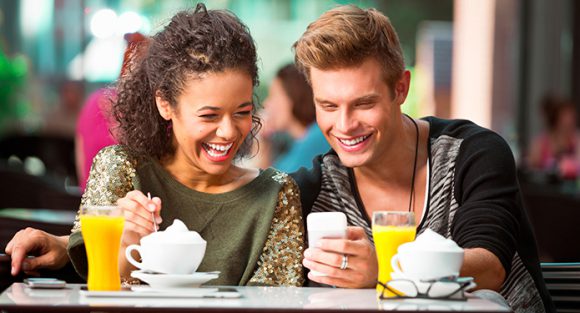 At the National Restaurant Association's 2016 Nutrition and Internal Auditors Executive Study Groups, Kellogg's senior nutrition marketing business partner for specialty channels, David Grotto, analyzed data from Technomic's 2015 "Gen Z: Decoding the Behaviors of the Next Generation" report and shared tips for restaurants to connect with this group:
Make convenient, familiar food with a twist. Often opting for on-the-go eating options and continuous snacking rather than consuming full meals during established dayparts, Gen Z frequently visits and favors quickservice and full-service restaurants. While this group is the most educated generation about nutrition, their food choices are driven by flavors, craveability and convenience, setting them apart from millennials. U.S. Census data shows that our population diversity is the greatest it's ever been, and this has impacted the sophistication of Gen Z's palates; for example, they are drawn to items like spicy chips, condiments and seasonings.
Acknowledge their influencers. Family and friends often influence Gen Z's food choices, both in terms of purchase decisions and how to think about food. For younger Gen Zers, food choices must appeal to both the child and the parent. Make customer interactions memorable both in-store and in digital formats.
Be present and concise on social media. Short, visual and conversational messages speak to Gen Z. On a weekly basis, Gen Zers most frequently check YouTube (12.2 times), followed by Instagram (7.7 times), Snapchat (6.9 times), Facebook (6.7 times), Twitter (4.6 times), Google+ (2.4 times) and Pinterest (2.3 times). Because your window of time to connect with them is short, communicate with them clearly and creatively where they are, which is often on social media.
Talk with them, not just to them. Gen Z yearns for two-way engagement, especially when it comes to mobile communication. Respond to the comments your restaurant receives on social media. By answering questions, taking feedback and offering ideas, you can develop a dialogue and gain their interest.
Promote your philanthropic efforts. Placing value on brands with perceived social causes, Gen Z strives to change the world for the better. Create campaigns and menus around the social causes and respective events you support or put on for your local community.