From UniPro Foodservice NetNews
The second-annual Convenience Store News Retailer Forecast Study — part of the larger 14th annual CSNews Industry Forecast Study — shows that 82 percent of c-store operators expect their average sales per store to increase this year vs. 2015. In last year's study, 86 percent of c-store operators anticipated increased sales in 2015 vs. 2014.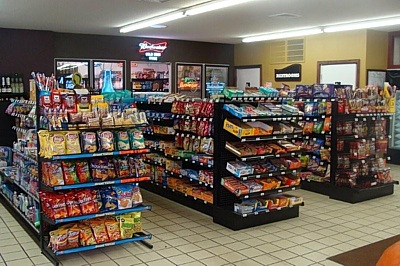 Interestingly, although a smaller percentage of c-store retailers are forecasting higher sales for the new year, the growth prediction among those who are is more bullish — they believe 2016 sales will increase by 5 percent (in-store and motor fuel combined) for the average convenience store. Retailers participating in last year's study had predicted a 3.7-percent rise.
To increase sales and profitability, many c-store operators are planning to focus on foodservice, increase marketing, and create and/or leverage existing loyalty programs. Also high on the list of planned initiatives for 2016 is remodeling stores and building new ground-up stores featuring a larger footprint. Roughly one in six operators expects to increase their total store count.
"The marketplace is changing and we have to change with it," one retailer commented.
When asked about the issues that could have the biggest impact on their sales and profitability in the new year, motor fuel prices once again ranked No. 1, although it was cited by a lower percentage of operators this year (60.5 percent vs. 72.5 percent last year).
Healthcare costs/regulations jumped up one spot to rank second this year, followed closely by labor issues, which also moved up one spot.