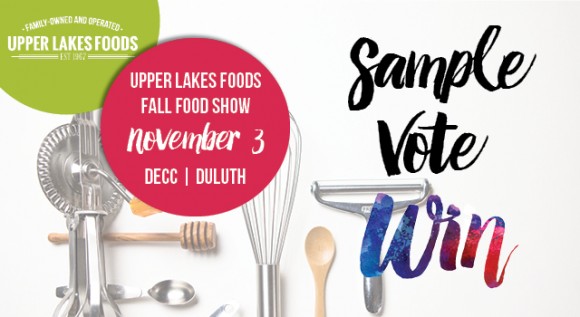 You've probably seen the Upper Lakes Foods New Product booth at the food show and marveled at the mouth-watering display of our latest offerings.
When you're on the show floor on Nov. 3rd at the DECC, keep an eye out for vendors with a "New Product" sign in their booth. Sample their food, find another vendor, sample, repeat as necessary.
When you're stuffed full of food and on your way out of the show, stop by the New Product booth and vote for your favorite new product at the iPad kiosk. When you vote, you'll be entered for a chance to win a FREE case of the product you voted for!