May 7, 2019  |  9am – 4pm  |  DECC, Duluth, MN
These sessions and interactive workshops are designed to ignite your passion for food and leave you with tangible takeaways to apply to your business.
Today's Pairing: Knowledge & Nutrition |  9:15 – 10:15 AM, Gooseberry Falls 3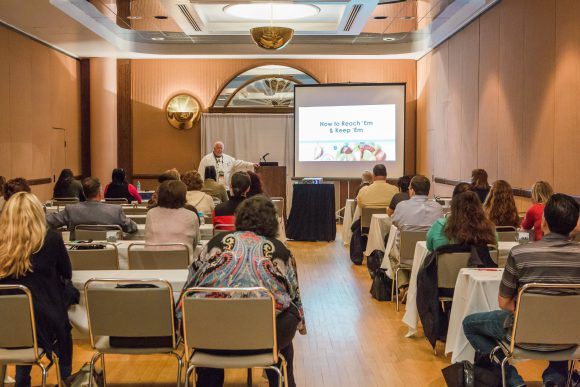 This seminar will teach you all you need to know about the nutrition label and ingredient list.  Upper Lakes Foods' resident dietitian will answer questions about what nutrition information you should be aware of, why serving sizes are so important, and why nutrition may be a science but eating healthy isn't.
Grow Your Instagram Following  |  10:45 – 11:45 AM, Gooseberry Falls 2
This hands-on workshop will teach you how to take quality photos with your phone that represent your brand and help create eye-catching social media accounts. You will leave with a deeper knowledge of photography, branding and tips + tricks to maneuver the social media game!
The Price is Right | 12:15 – 1:15 PM, Gooseberry Falls 1
Learn how to calculate the food cost of your menu for profit and sustainability. There's money to be made in the restaurant industry, and we'll teach you the skills to make your restaurant profitable (and stay that way).