The U.S. Environmental Protection Agency defines sustainability as, "making sure that we have and will continue to have,  the water, materials, and resources to protect human health and our environment" (source). But what does this growing movement have to do with the foodservice industry? Quite a bit, actually. A recent study by Technomic found that 93% of operators identified sustainability as something that is very or somewhat important to their operation today.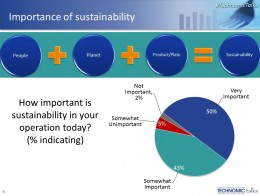 Problems with foodservice sustainability arise from inefficient energy practices and improper waste management. Most traditional foodservice products are made with foam materials, polystyrene, or polyethylene — all of which are made with petroleum or oil. Today, we need all the oil available to aid us in the transition to a more sustainable world, to use for things like building renewable energy resources. So a disposable cup, a product that you spend a few moments with and then toss, is not the best use of this valuable resource. Recycled products require less energy when they are re-made into new goods compared to starting with the raw material. Buying from local farmers is another way to reduce your business' carbon footprint. The food is fresher and it has traveled fewer miles, resulting in less fuel emissions.
There is tremendous opportunity for operators to differentiate themselves from their competition by letting their customers know that they are an environmentally conscious business (or at least beginning the process). Investing in these measures even builds goodwill in the community: the Technomic study also found that 63% of consumers are more likely to visit an establishment they view as socially conscious.
Upper Lakes Foods works with Eco Products, a company that makes sustainable and recyclable disposables for the food industry. Integrating those products into your operation is a good first step towards sustainability.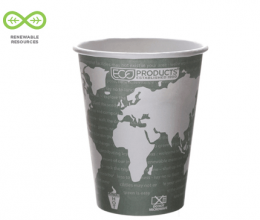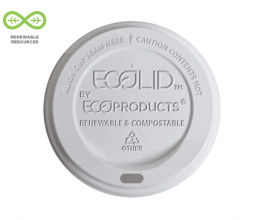 While the food industry has made great strides in sustainability, there is still room to grow. The actions and measures we take now can improve the present and secure the future.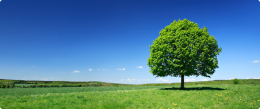 Additional sources: Sustainable Table, IGD