By Mary Lou Santovec from Wisconsin Restaurateur, Vol. 81 No. 4.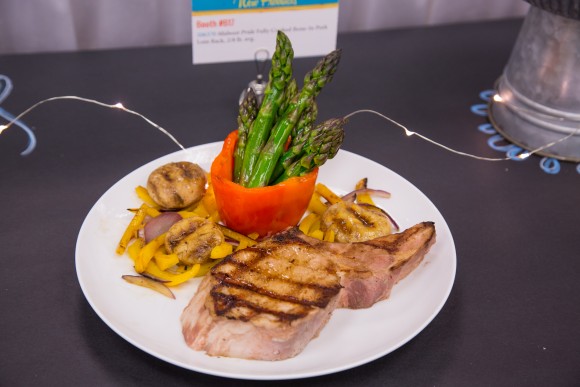 Troy Giesegh, senior art director at Madison-based Stephan & Brady, a full-service marketing, PR and advertising agency, posted a blog on his company's website (stephanbrady.com) about better food styling. He elaborated his thoughts in a follow-up conversation. "Art directing a food photo shoot is all about balance. You need to find a way to be absurdly diligent about the details while also keeping an unwavering eye on the big picture."
Know your food's limitations – Food stylists and photographers must know the capabilities of the food and how to work with them, overcome them or be prepared with a "stand in."
Food must look practical – Crumbly food must have real crumbs but they shouldn't overtake the focus of the picture.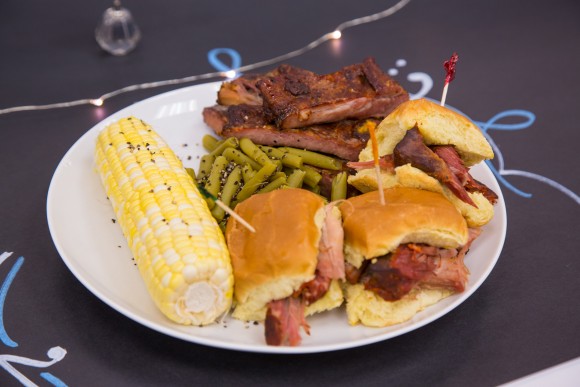 Food must look real, but not necessarily be real – Food enhancements that Giesegh utilizes include toothpicks, hand-held heat guns, steamers, and gel agents, all of which held food look real.
Half-eaten food must not look literally half-eaten – No saliva, please. You can achieve the look of a half-eater muffin with a cookie cutter or other tool.
Don't over complicate photos – "Don't add something just to add to it," said Giesegh. "If it's a tangent to the main focus or pulls the eyes away from the main food, remove it."
Play – Don't get too tied to a specific look or you might miss the perfect shot. Experiment and test your options.
Shoot from above for a modern look – Overhead shots give the photograph a more graphic look. They also ensure the focus stays on the food rather than on the accessories.
Food is patience – "Let food be food," said Giesegh. You can't rush Mother Nature.
Putting it all together – Remember that less is more and that it's your dish that's the star.