This week we traveled up and down the state delivering prizes to the winners of Fall Food Show giveaways! It was a good week indeed.
Oli from Sail Away Cafe in Afton, MN was the lucky winner of the iPad Giveaway! The giveaway was held at the Tech Booth (they always have such great tech-y prizes), and out of the hundreds that entered, Oli was chosen! The timing couldn't have been better either, he told us he had just cracked the screen on his previous iPad, it was time for an upgrade. Here he is with his sales rep, Andrew Larson.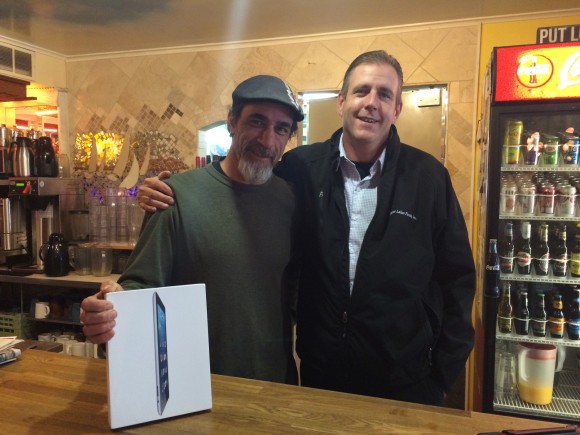 Tina and Sylvia from Boondock's Bar & Grill won $300 for turning in the winning show invitation from their driver! Not only did they win some cash, their driver, Dan Britton, won $300 as well! We weren't able to snap a picture of him with the check, be we imagine he was grinning. Here's Tina and Sylvia posing with their check:
And of course we can't forget about Steve from Thirsty Pagan, the winner of our $1,000 Giveaway! He had the winning ticket announced at the end of the food show.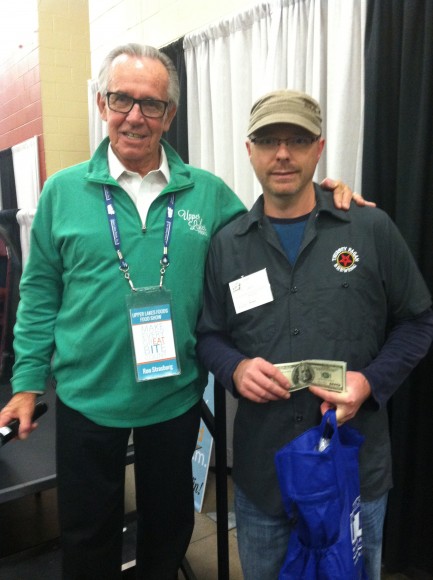 Congratulations everyone!