Source: National Restaurant Association | What's Hot 2023 | Restaurant.org
What tops the 2023 What's Hot list? Restaurant experiences, local dining and community. Despite the dominance of off-premises restaurant use, pent-up demand for restaurant experiences— socialization, celebration, culinary exploration—is strong.
Inflation, however, is changing how customers spend their restaurant dollars in a greater search for value, and operators will continue to promote meal deals, family bundles and culinary kits that meet at the intersection of craving and budgetary caution.
And although consumers feel inflationary pressures, the cost of groceries is currently outpacing higher menu prices (up 13.0% vs. 8.5% year-over-year in October). Even in inflationary times, consumers want to use restaurants. The challenge for operators is to stay interesting and relevant to attract consumers who are looking to experience food they can't replicate at home.
10 Hot Trends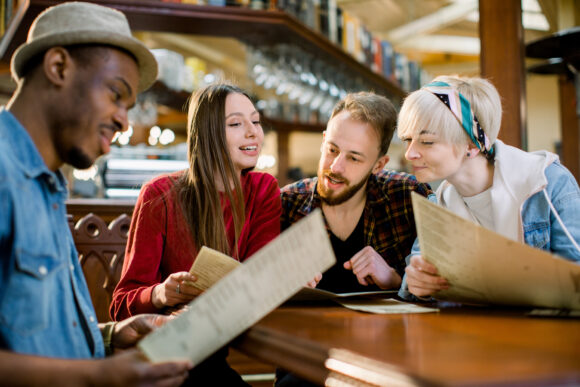 Experiences/local culture and community
Fried chicken sandwiches & chicken sandwiches 3.0 (i.e., spicy and sweet-heat fusion flavors on chicken, etc.)
Charcuterie boards
Comfort fare
Flatbread sandwiches/healthier wraps
Menu streamlining
Sriracha variations
Globally inspired salads
Zero waste/Sustainability/Upcycled foods
Southeast Asian (Vietnamese, Singaporean, Philippine, etc.)
Top 3 Hottest Trends in Each Category
Breakfast
Value meals
Unique handhelds (French toast sticks, chicken & waffle sandwiches, etc.)
Veggie-forward breakfasts (vegan tofu scramble, breakfast relleno, etc.)
Appetizers & Sides
Charcuterie boards
Cauliflower
Elote
Snacks
Elevated bar snacks
Bolder loaded fries (ghost pepper fries, hot honey fries, etc.)
Reduced-sugar snacks
Lunch
Chicken sandwiches 3.0 (spicy and sweet-heat fusion flavors on chicken, etc.)
Fried chicken sandwiches
Flatbread sandwiches/healthier wraps
Dinner
Less-expensive meat cuts (chicken thighs, beef chuck, pork shoulder, etc.)
Cauliflower carb alternatives (rice, pizza crust, etc.)
Meal kits/Family meals
Desserts
Alternative sweeteners (maple sugar, coconut sugar, etc.)
Revamped classics (moon pies, housemade oatmeal cream pies, deconstructed s'mores, etc.)
CBD desserts
Beverage Non-Alcohol
Oat, nut or seed milks
Cold brew innovations (flavored cold brews, cold brew with toppings, etc.)
Non-alcohol seltzers/sparkling water