Company History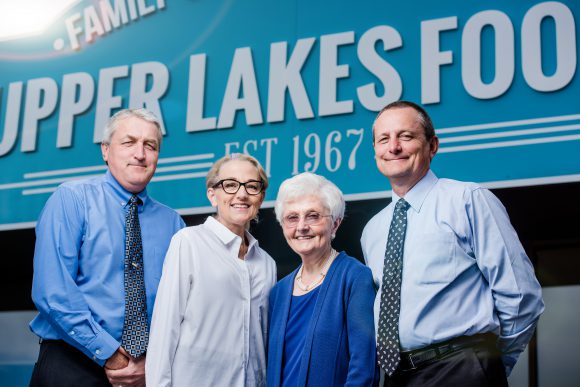 Upper Lakes Foods has a long and rich history of being a quality, family owned business where customers come first. We were founded in Duluth, Minnesota by Lawrence (Larry) R. Sorensen in 1967. In 1981, we moved from Duluth to our current headquarters in Cloquet, Minnesota. The move allowed us to go from a 7-floor office and warehouse to a single story office and warehouse facility. At the time, we had 65 employees.
Today, we have grown to over 300 employees and have an additional facility in Northfield, Minnesota. Our sales exceed $170 million. Despite this growth, we remain committed to being a family owned and operated company.
Larry remained involved in the company until his death in January of 2005. Today, his vision and focus on customer success remains through his wife and children: Patricia Sorensen, Susan Ryan, Scott Sorensen and Shawn Sorensen. Each family member has invested more than 30 years of their life in the business working in multiple departments. Together, our family brings more than a century of experience and commitment to making sure you, the customer, succeed.