Our Facilities & Territory
We are Minnesota and Wisconsin's largest independent food distributor.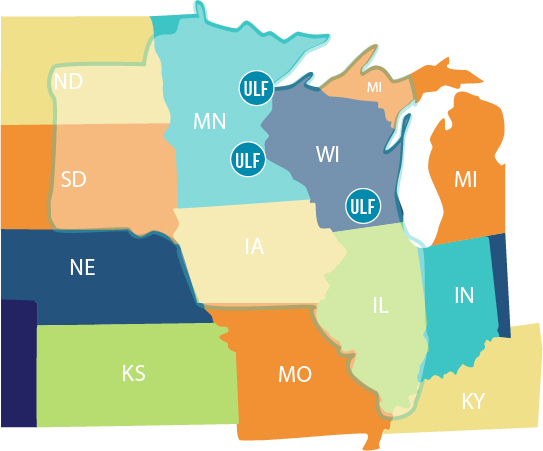 Knowledgeable drivers and our ever-growing fleet of vehicles allow us to efficiently serve customers through the Midwest, including Minnesota, Wisconsin, North Dakota, South Dakota, Iowa, Illinois, and Michigan's Upper Peninsula. Our entire fleet is equipped with three temperature-controlled compartments ensuring your items arrive in quality condition, regardless of what part of our service area you are in. Skilled drivers and reliable vehicles guarantee we meet deliveries within our service area on time.
Our headquarters is in Cloquet, MN, with additional facilities in Northfield, MN, and Janesville, WI. Our streamlined operations allow communication between our customers and staff to occur in a single phone call. This team approach with regional reach brings our customers success at a competitive price.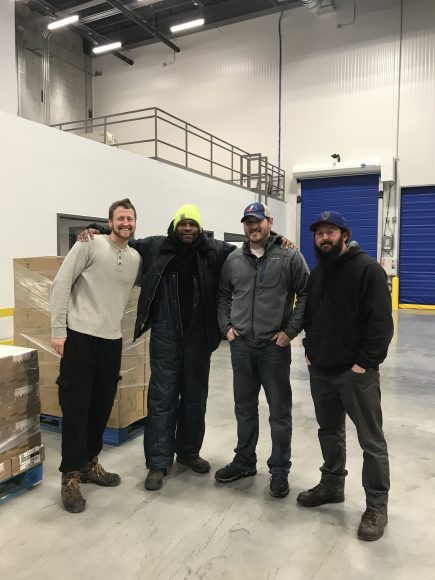 Headquarters, Cloquet, Minnesota
185,000 square foot office and warehouse
60 tractors and 80 trailers
14,000+ products
258 employees
Northfield Facility
76,640 square foot office and warehouse
1200+ products
50 employees
Services metro area and chain business
Janesville Facility
100,000 square foot office and warehouse
72 employees
Services chain business