Our Beverage Program
Programs designed specifically for your operation.
Red Diamond Coffee & Tea

Coffee quality comes first.
From POS, to equipment and support, Red Diamond coffee programs are customized to your needs. But none of that truly matters unless their coffee satisfies. They ensure perfection in every cup by sourcing only "new crop" high-grown beans, handpicked and sundried for an incomparable flavor. All of their coffees are small-batch-roasted to ensure that they are never scorched and are consistently perfect.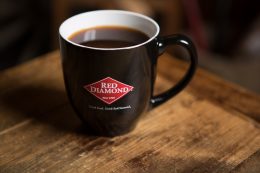 What sets Red Diamond apart?
For more than a century, Red Diamond Coffee & Tea has been skillfully selecting each coffee to carefully roast for our special recipes of 100% Arabica, Estate-grown blends. From the burst of aroma as you open each bag to the lush coffee flavor that you'll savor during your last sip, Upper Lakes Foods invites you to taste the Arabica difference for yourself. Meticulously chosen, hand-picked beans that are selected at their moment of peak freshness and perfectly ripe.
The coffees to meet your needs.
Red Diamond 100% Arabica Blend and 100% Colombian coffees
Our master roasters taste test every shipment, ensuring that only the best of the best Arabica beans become Red Diamond coffee. Strong yet smooth with a sweet finish, Red Diamond 100% Colombian delivers a uniquely classic cup with every pour.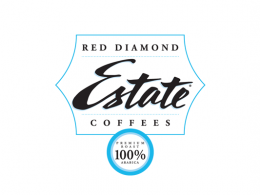 Red Diamond Estate Coffees
Create your own signature coffee collection with our exceptional Estate blend line of coffees. These enticing medium to dark roast coffees are sourced from around the world and designed for service in the finest restaurants, cafés and coffee houses.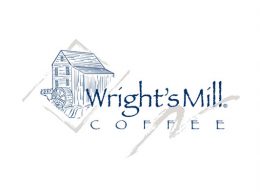 Wright's Mill
Hearty, earthy and aromatic, a decades-old favorite with a full-bodied coffee taste that will be a welcome surprise at this competitive price.
Choosing the Right Brew
Looking for guidance on which brew is the best one for your operation? We've got you covered.
Click to read Red Diamond Coffee and Tea Guide


Consumers love a good origin story.
Today's consumers are informed, intelligent and aware. They demand transparency and know when a brand or operation is truly dedicated to making a difference. Even if it is a small one. Serving coffees and teas from a company like Red Diamond, which has formed long-lasting relationships with farmers from across the globe, appeals to those committed to buying ethically sourced products.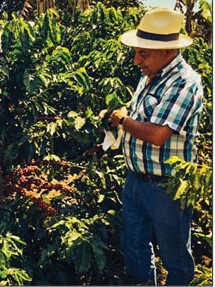 Sharing unique origin stories like the one below is an engaging
way to appeal to today's coffee drinkers.
Gustavo Granados' coffee farm is located in the fertile hills of Bucaramanga, Colombia. He and his family are stewards of the land, nurturing and growing their pristine coffee crop amid this ideal high-elevation ecosystem. His farm is a valued source for Red Diamond's 100% Colombian coffee.

The Perfect Blend
From the moment it is first plucked from its bush, to the instant it splashes over the ice in your glass, Red Diamond Coffee & Tea takes enormous pride in providing your guests with the ultimate iced tea experience. Orange pekoe teas, selected with just the right flavor in mind, then expertly processed to remove excessive pieces of stem and 'leaf dust', ensuring a tea of exceptional color, clarity, and crispness. Upper Lakes Foods asks you to taste and compare. Discover the delicious, thirst-quenching profits of Red Diamond Premium Iced Tea, fresh brewed every day.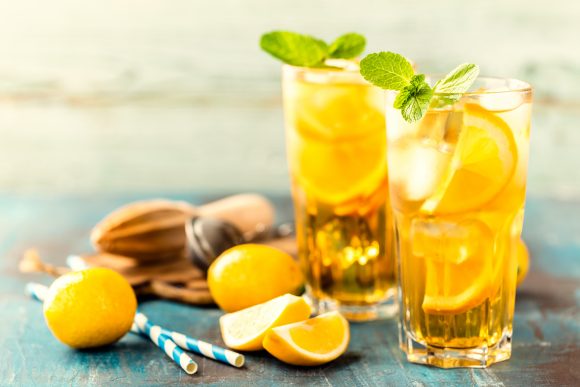 Ideal for:
Restaurant tea service
Hotel tea service
Convenience store tea
Why Iced Tea?
Red Diamond iced tea is a low-calorie drink rich in essential vitamins and antioxidants. Recent research by the Tea Association found health benefits of drinking tea include boosted energy, improved cardiovascular health, weight loss, and reduced risk of certain cancers.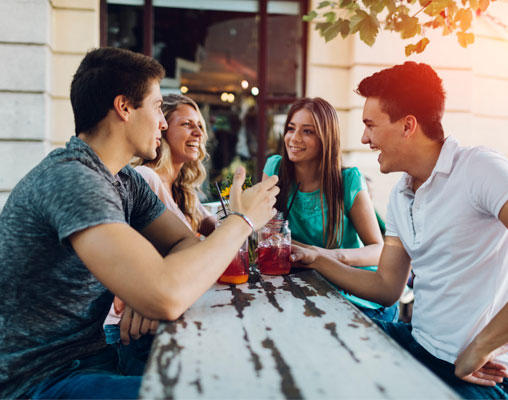 Iced Tea Profits
Millennials are looking for healthier options and a diet that delivers value. The spending power of this generation continues to grow, making it the perfect time to capitalize on the products they are choosing, such as iced tea.
High quality, premium iced teas from Red Diamond are a high margin offering that boosts loyalty and profits, delights guests, and differentiates you from the competition.
Tea Industry Insights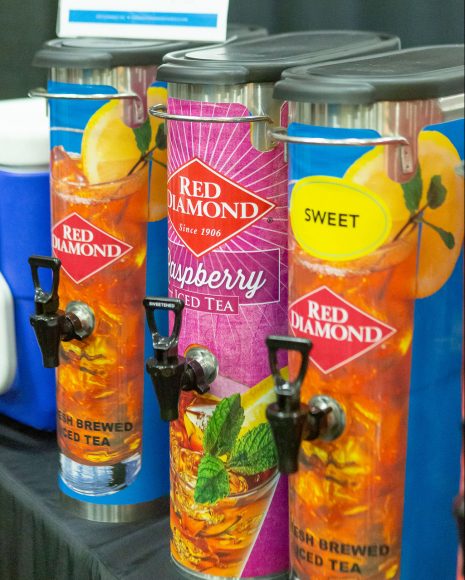 Approximately four in five consumers drink tea, with Millennials being the most likely.
87% of Millennials prefer tea.
Tea drinking is a sure-fire trend. Between 2016 and 2021, tea consumption is anticipated to rise by 15%.
44% of c-store consumers purchase tea on a monthly basis.
Promote with Pride
Red Diamond has eye-catching point of sale to grab your customers attention. Browse the coffee or iced tea catalog and contact your salesperson to get started.

Roaster's Mill Coffee Co.'s unique gourmet coffees are selected from the top 1% of Specialty Grade coffees throughout the world, personally sourced by a Roastmaster. Each order of coffee is hand roasted, in small batches. This ensures that each coffee is full, bright and exhilarating, with a fresh aroma and a smooth, clean finish. It's everything we expect from our truly great coffees… it's what you can expect, too.
The Blends