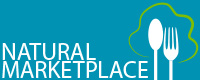 Natural Marketplace
Your source for natural, organic, and specialty foods.
ULF Natural Marketplace is your premier source for natural, organic and specialty products offering over 30,000 products from leading and emerging natural, organic and specialty product manufacturers.
Natural Marketplace offers an extensive selection of products in all categories – dry grocery, refrigerated, frozen, bulk, health and beauty, and nutritional supplements. We offer a wide variety of kosher and ethnic foods, as well as general merchandise. Our bulk selection is extensive and includes new and trending bulk items. Whether you operate a bakery, deli, commercial kitchen, or retail bulk department, we have what you need in bulk.
Browse our free catalog and learn more about getting started as a ULF Natural Marketplace customer!