The right ingredients for success!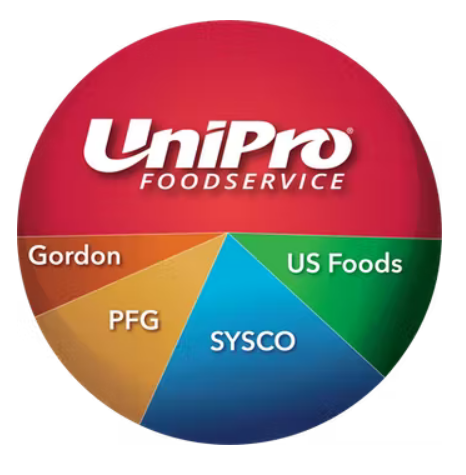 We are a proud member of UniPro Foodservice. UniPro Foodservice is the largest foodservice distribution cooperative in the United States.
This means we are part of an 850 company network with a collective purchasing volume of over $12 billion. This buying power allows us to pass on our savings to our customers while enhancing the vast quantity of quality, name-brand products we offer.
Learn more about the UniPro Foodservice advantage today. (PDF)
Our customers also have access to the Operator's Edge and Net News – two industry publications that provide great advice on ensuring your business succeeds. Combined, these services with our experienced team, provide you with valuable resources that will save you time and money.