Sustainability Makes Sense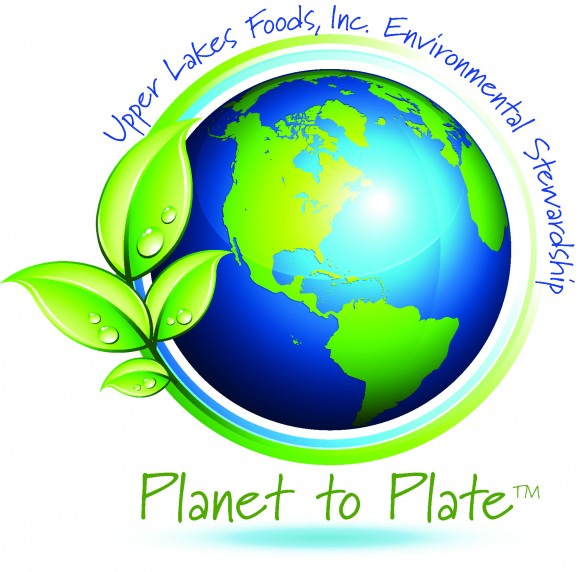 Through the years, Upper Lakes Foods has always focused on reducing operating costs. Many of our prior cost reduction efforts would today be considered sustainable practices.
When we wanted to reduce our garbage expense we looked into our dumpsters. We discovered large volumes of plastic wrap and cardboard generated from our warehouse operations. We separated those two items from our waste, created a recycling program, and reduced our daily garbage pickup to three times a week. When we wanted to reduce our power bill we asked our local power supplier to assess our operations. With their help, we installed automatic doors on our coolers and freezer and occupancy sensors for our lights throughout our warehouse. We also discovered we could heat our warehouse by reclaiming the heat produced from our freezer and cooler condensers.
In 2012, we created  the Planet to Plate Environmental Stewardship Program with the main focus to conserve our natural resources, energy, and water usage while also reducing our waste in our facilities and in our fleet.  Below are additional sustainable efforts implemented to date:
Upgraded our truck fleet.  Tractors are equipped with Selective Catalytic Reduction (SCR) which is an emissions- reduction technology using Diesel Exhaust Fluid (DEF) to deliver near-zero emissions of nitrogen oxides (NOx) that contributes to acid rain, smog and greenhouse gas levels.
Eliminated foam, plastic and one-time utensils for daily use.
Purchased BPA-free water bottles for each employee for daily reuse
Created a composting program and expanded our recycling program in the facility
Installed faucet aerators to reduce water usage by 50%
Installed low-flow toilets throughout facility
Replaced all soap and dish chemicals with environmentally friendly and natural products
Pursue environmentally superior product options for our customers
Recently, we were provided an opportunity to participate in Sustainable Twin Ports (STP) Early Adopter program. Their focus is to incorporate sustainable considerations into the business decision making process. For the last five months, a team of people at ULF have been training with the STP team through lecture and team presentations on effectively putting together action plans utilizing The Natural Step process.  Our current project is to reduce our energy impact by replacing fluorescents lights with LED lights throughout our offices. Through our partnership with Minnesota Power, an energy audit was conducted and we are well on our way to completing the changeover by our goal January of 2017.
Our Vision
As a local, family owned and operated food distributor, Upper Lakes Foods is committed to business practices that help sustain the health of our economy, community, and environment. As part of this commitment, we are actively pursuing ways to reduce our energy consumption, limit the waste generated at our facilities, and engage with our local community. We are also committed to educating our organization and our employees, customers, and vendors about how we can all work together to improve our performance while limiting our impact on the environment.
Current Projects
Area: Energy, fluorescent lights replacement
Current reality: LED's offer longer life, lower power consumption, and no mercury vs T8
Vision: Identify and replace all florescent tubes in the Cloquet office
Strategy: Minnesota Power Analysis
Action 1: Setup meeting with Minnesota Power to inventory lights.
Resp: Shawn
Timeline: 6/15/15
Metrics: Power bill
Action 2: Analyze survey, discuss conversion costs & ROI.
Resp: Team
Timeline: 8/28/15
Metrics: Survey lights changed
Action 3: Develop timeline for conversions.
Resp: Team
Timeline: 9/4/15
Metrics: Inventory of florescent replacement tubes
Our Local Vendors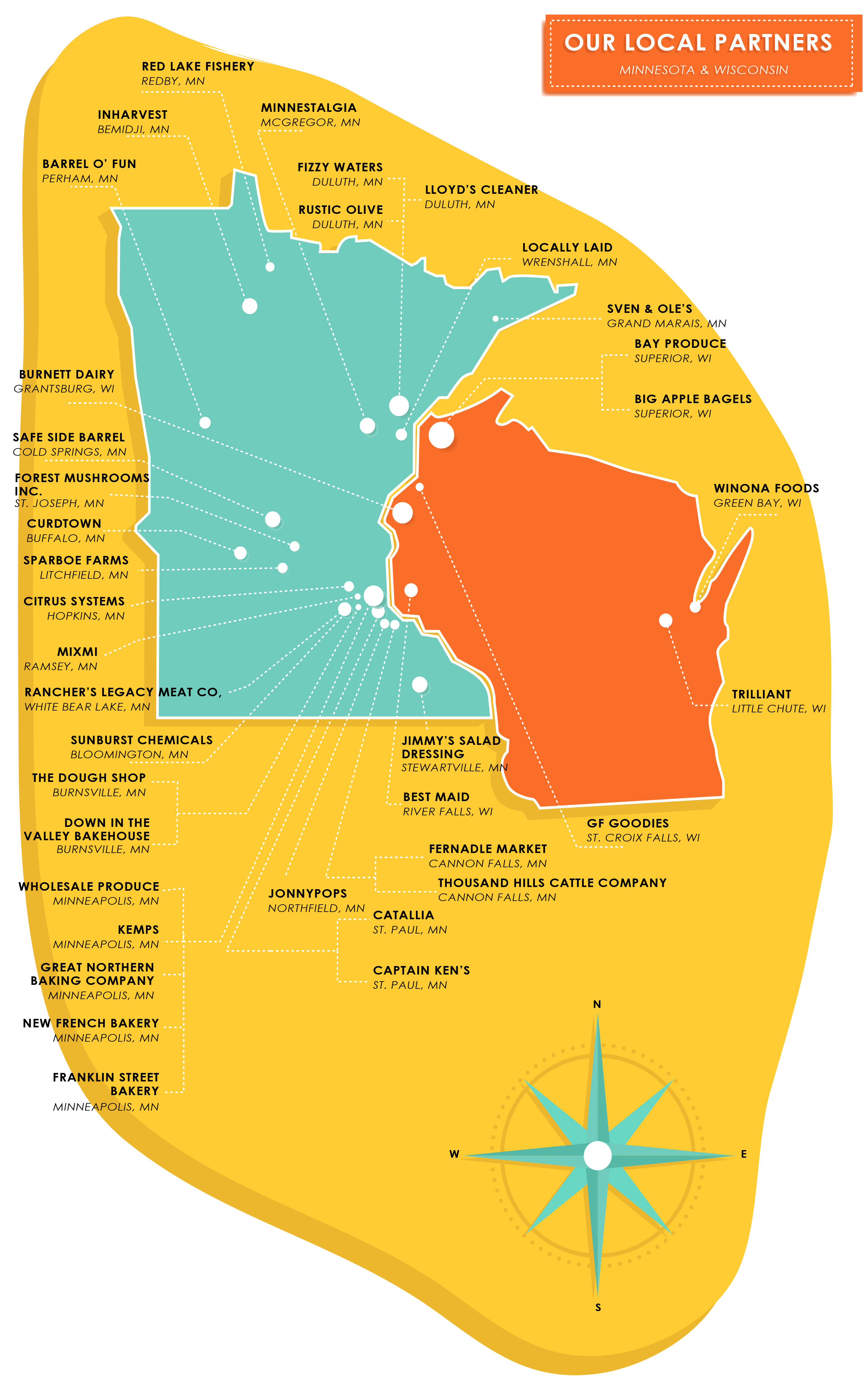 Future Projects
Continue to educate ourselves on potential sustainable opportunities
Share and teach the benefits of recycling with our customers and employees
Review our energy audits quarterly
Develop an onsite community garden with employees for themselves and their families
Coordinate Team ULF to clean up the local parks and highway
Reduce the cost of garbage by limiting pick-up days