Direct-to-consumer meal kits like Blue Apron and HelloFresh have been around for a while, but the COVID-19 pandemic inspired more and more restaurants to get in on the game. The restaurant meal kit trend is an asset for restaurant owners, as it helps with inventory and takes the pressure off limited kitchen staff.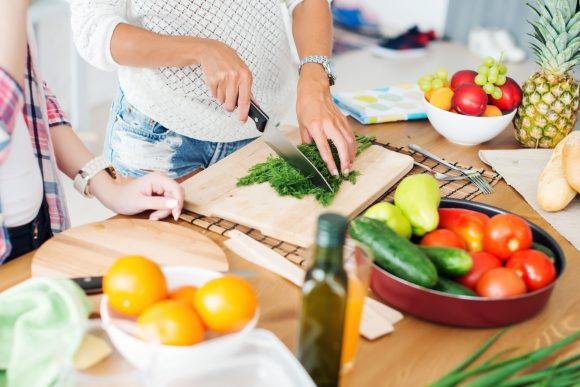 Consumers seek meal kits for a multitude of reasons. Their convenience is a prominent factor, as busy families are looking to get dinner on the table quickly, with minimal prep and effort. Meal kits also offer some much-needed variety and a break from people's usual cooking repertoire. Surveys have shown that comfort food favorites like pasta, pizza, mac and cheese, and fried chicken consistently rank high in meal kit sales.
Meal kits people are craving:
73% take-and-bake comfort foods
68% build-your-own pizza kits
63% take-and-bake desserts
51% decorate-your-own dessert kits

Datassential, COVID-19 Report 27: Finding Our Way (2020)
From an operational standpoint, meal kits help with cross-utilization. Ingredients can have several applications, and the kits can be marketed across different dayparts and menu categories.
Additionally, meal kits can put restaurant specialties in the hands of more diners, including those who still choose to dine at home rather than in your restaurant. These do-it-yourself meals provide a high-quality experience that builds and maintains customer loyalty.
Restaurants began offering take-home meal kits to provide entertainment along with dinner. Parents and kids stuck at home went for fun, interactive kits to make tacos, pizza, and even decorate cookies.
Tips and Ideas to Inspire
Pack lunch meat, bread, cheeses, and condiments for sandwiches into a branded tote bag for an outdoor picnic.
Consider family-style breakfast and brunch kits with all the ingredients needed for favorites like eggs Benedict or scrambles.
Portion and price meal kits by the person to demonstrate value.
Put meal kits in the grab-and-go case along with prepared, ready-to-eat items.
Add meal kits to your online ordering menu to make them more convenient.
Provide clear, easy-to-follow instructions for all meal-kit offerings.
Check out our Family-Style Meal Kits Brochure for product suggestions and marketing ideas.
See more ideas.