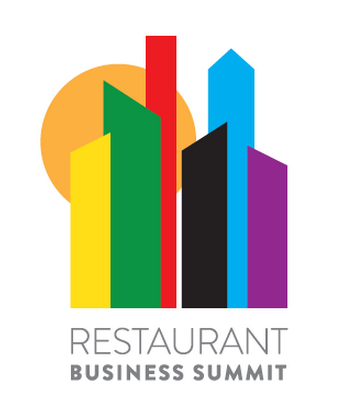 We are excited to be a part of the 2015 Restaurant Business Summit presented by Foodservice News! Join us for a morning of networking and learn from some of the area's top restaurant operators and chefs. Oh, and there's breakfast too!
Here are the details:
Tuesday, June 23, 2015 • 8:00 – 11:45 a.m.
Libertine Restaurant • 3001 Hennepin Avenue, Minneapolis
Registration is $25 (includes breakfast)
Registration is closed.
Agenda:
8:00–9:00 am Network with Sponsors and Breakfast Buffet
9:00–9:15 am Welcome
Laura Michaels, Managing Editor, Foodservice News and Amy Gasman, Advertising Sales, Foodservice News

Special Tribute to the Foodservice News 2014 Top Chefs The Twin Cities are fortunate to have so many talented chefs who have boosted our profile from regional to national. With that in mind, we want to take a few minutes to formally honor the Foodservice News 2014 Top Chefs for their restaurant or kitchen. Congratulations to last year's winners.
9:15–9:30 am Industry Legislative Update
Dan McElroy, President, Hospitality Minnesota
9:30–10:15 am Running a Restaurant in 2015: How Operators Are Successfully Navigating A Changing Industry Landscape
Moderator: Dan McElroy, President, Hospitality Minnesota Donna Fahs, COO, Parasole Restaurant Holdings Jill Skogheim, President, 5-8 Club Restaurants Will Steinke, Senior Vice President, The Christensen Group Carrie Summer, Chef/Owner, Chef Shack Ranch

From the Affordable Care Act and new state laws to rising food and labor costs and increasing competition, restaurant owners are faced with a constantly changing business environment. Learn from top operators as they share insight into how they're adjusting—and thriving—in this ever-evolving industry.
10:15–11:00 am Smart Expansion: Multi-Unit Restaurateurs and Their Creative Concepts
Moderator: Laura Michaels, Managing Editor, Foodservice News Kim Bartmann, Owner, Bryant-Lake Bowl Restaurant Group Bryant-Lake Bowl, Barbette, Red Stag, Bread & Pickle, Pat's Tap, GiGi's Café, Tiny Diner, Third Bird Brent Frederick, Owner, Jester Concepts Borough/Parlour, Coup d'etat, Marché, Maple Tavern, Monello/Constantine Russell Klein, Chef/Owner, Meritage, Brasserie Zentral, Foreign Legion, Café Zentral

Owning one restaurant is challenging enough, but what about when you add multiple locations—and multiple concepts. Join top owners and chefs as they share their keys to developing successful, unique brands with staying power.
11:00–11:45 am Eating Around: How Street Foods in Exotic Locales Transform Menus and Attitudes
Moderator: Nancy Weingartner, Editor, Foodservice News Tim Alevizos, Principal, The Intercom Agency Kip Clayton, Vice President of Marketing, Parasole Restaurant Holdings Tyge Nelson, Executive Chef, Chino Latino

Sometimes you have to go to the source to entice a new generation of savvy consumers. Chino Latino traveled to Asia for takeaways you can apply to your restaurant.