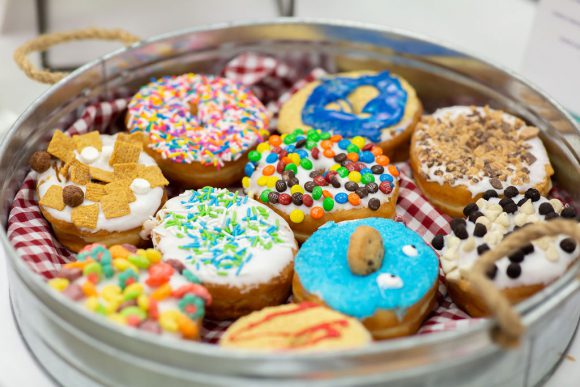 Donuts are on the rise. While many of today's consumers are focused on healthy lifestyles, that doesn't mean they don't allow themselves to indulge in a sweet treat. And when they do, many are reaching for donuts.
The annual "What's Hot 2019 Culinary Forecast" from the National Restaurant Association cited "donuts with non-traditional fillings" as the #2 most popular trend in the snacks/sweets category.
Luckily for us, Baker Boy has emerged as a pioneer of this trend and has created a line of donuts that is anything but traditional.
Magic Ring Donuts are the first in America made with new technology that injects the donut eight times to ensure even distribution of filling. Plus, it avoids the messy situation of a filling overload in only half of the pastry.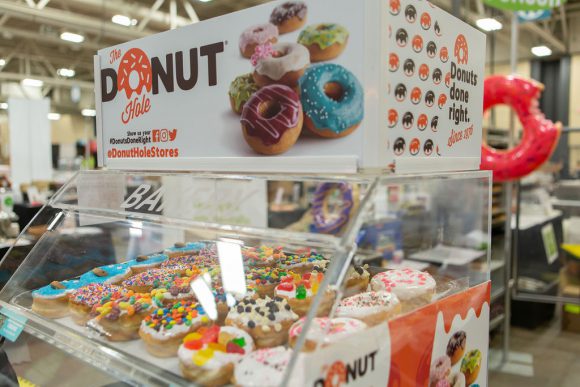 In regards to how operators across all segments are responding to Magic Ring Donuts, Tom Scherer, Regional Manager at Baker Boy, said "We are seeing c-stores coming on strong as the word gets out on The Magic Ring Donuts!
"With donuts trending very high right now, we are seeing restaurants making breakfast sandwiches and burgers on these unique donuts."
An example of this would be slicing the Raspberry Magic Ring Donut in half, then piling on sliced ham, turkey, and Swiss cheese – creating a unique spin on a Monte Cristo.
"Chefs are using it with sauces and making their own desserts they are capitalizing on the donut craze," says Scherer.
Tasty Idea
Slice the Blueberry Magic Ring in half and add a scoop of Kemp's Unicorn Power (#755237) or I'm Your Huckleberry ice cream (#755238) to make an ice cream sandwich!
Get the Goods
#716900 Baker Boy Magic Ring Blueberry Jelly Filled Donut, 60/2.75 oz.
#716853 Baker Boy Magic Ring Raspberry Jelly Filled Donut, 60/2.75 oz.
#716854 Baker Boy Magic Ring Chocolate/Bavarian Creme Filled Donut, 60/2.75 oz.
#716901 Baker Boy Magic Ring Strawberry/Cream Cheese
Filled Donut, 60/2.75 oz.
#716839 Baker Boy Glazed Cake Donuts, 30/2.75 oz.
#716840 Baker Boy Glazed Blueberry Cake Donuts, 30/2.75 oz.
#716841 Baker Boy Glazed Devil's Food Cake Donuts, 30/2.75 oz.