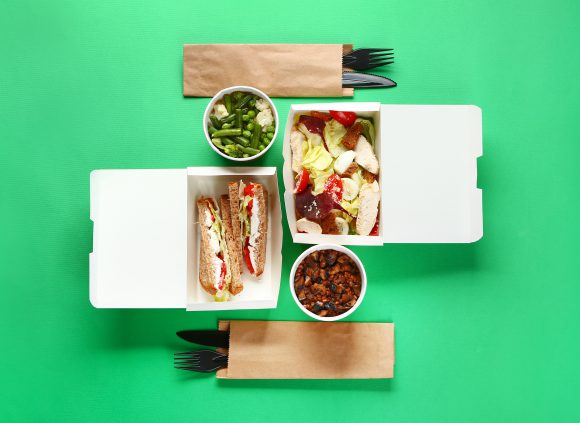 Consumers are increasingly looking to companies and brands to take the lead on environmental issues.
Accelerating demands for sustainable products are reshaping the food, beverage, and restaurant industries. One might think of a certain coffee company that has been incorporating restrictions and bans on plastic straws and has committed to phase them out in all locations by 2020.
Legislation, growing consumer awareness, and preference towards eco-friendly options are resulting into a paradigm shift for the use of "green" products. Just because something looks "earthy" does not mean the product is compostable. The definition of "green" can be interpreted various ways. For this discussion, the terms will be as follows:
Compostable: Products that break down and leave no toxic residue, typically within 90 days. Must meet strict certification by Cedar Grove or BPI.
Biodegradable: Product can be broken down smaller and smaller until microorganisms can consume it over a period of time.
Recyclable: can be treated or processed to manufacture new material.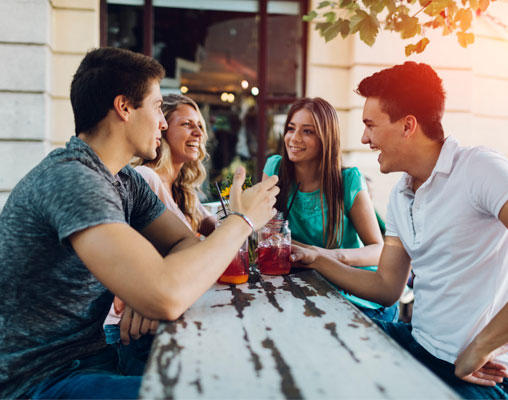 There are two main drivers that will lead owners of food establishments to move to using a compostable product: consumers and legislation.
Consumer expectations are the first driver. As early as 2014, a Horizon Media study found that 81% of Millennials expect companies to make public commitments to good corporate citizenship. With that, 66% of consumers will pay more for products from brands committed to environmentally friendly practices.
"It is growing significantly and quickly. The rate of visibility of the products are at an all-time high. It is very exciting to see the ramp up and watching quicker responses in developing new items and consumer demands. It will continue to grow as infrastructure for composting evolves and expands.

"Next trend to see is a second wave of compostable products – the ancillary items. Compostable items began focusing on the most visible items – the front of the house items like soufflé cups, cutlery, and takeout boxes. Now, more and more people are looking for compostable food storage bags, liners, gloves, take out bags – back of the house items. You are starting to see more and more people ask for these secondary items. And companies are always adding new items and refining their processes to make a better product.

"I know it is here to stay. It is an option now for people to consider and expand until the legislation takes control."

Eric Jensen, a broker for Advanced Sales. Jensen represents Handgards, Fabrikal, and Sabert, all lines that feature compostable products.
The second driver is also a swelling wave of legislation that is mandating sustainable actions. Seattle has been ahead of the curve, going back to its 2009 ban on Styrofoam and 2010 requirement for food service items to be recyclable or compostable, and for restaurants to have composting and recycling bins. San Diego and New York City have passed legislation to ban polystyrene foam as recently as January 2019.
Closer to home, both Minneapolis and St. Paul have instituted starting April 22, 2019 that the Polystyrene #6 and Polyethylene lined hot cups and containers are no longer allowed due to their "Green To Go Ordinance."
"The bans such as in Minneapolis could monopolize the cost and it could go up. When foam is taken away and now fiber is the lowest option, and the demand will go up, the pricing could also follow and go up as well."

Eric Jensen
Some counties, such as Hennepin County, have county assistance to help with the transition, and there are even business grants up to $50,000. Check with your county administrator to see if there is assistance available for you and your business.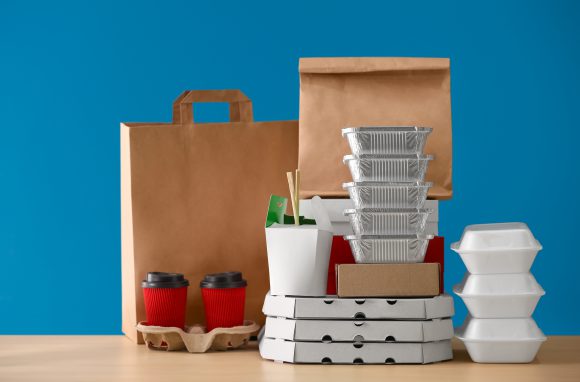 To help with sustainability, Upper Lakes Foods offers products that will help with the rising demand for a more environmentally-responsible product.
The main areas that are of focus:
Take Out
Front of the House
Liners & Bags
Back of the House
The main focus on transitioning to an eco-friendly or a green concept is taking the commitment seriously. A rule of thumb to make a successful conversion is going to be a 2 to 3-year commitment. It will be more time to research, more effort to continue on the path, and more money committed to the new approach.
Being on the forefront of these bans and restrictions on unsustainable materials encourages adoption of sustainable materials and practices.