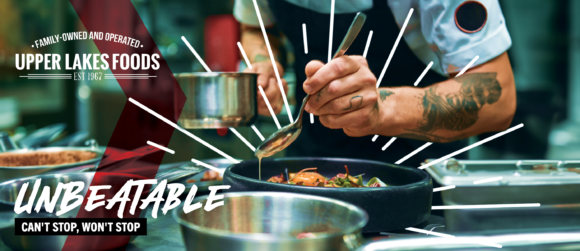 Unbeatable
Join us at the Upper Lakes Foods Fall Food Show!
🔪
11.07.2023  •  9AM – 3PM
DECC  •  350 Harbor Drive  •  Duluth, MN 55802
The key to being unbeatable in this industry? Staying hungry. And we're not just talking about your appetite. We mean being curious, leveling up, and supercharging your business growth.
The Fall Food Show is your opportunity to stay hungry. Discover culinary hacks, gain inspiration for new menu items, and discover game-changing ingredients that will captivate your customers.