Iron your lederhosen because Oktoberfest is just around the corner! Celebrate this tribute to German culture with new Oktoberfest-themed recipes.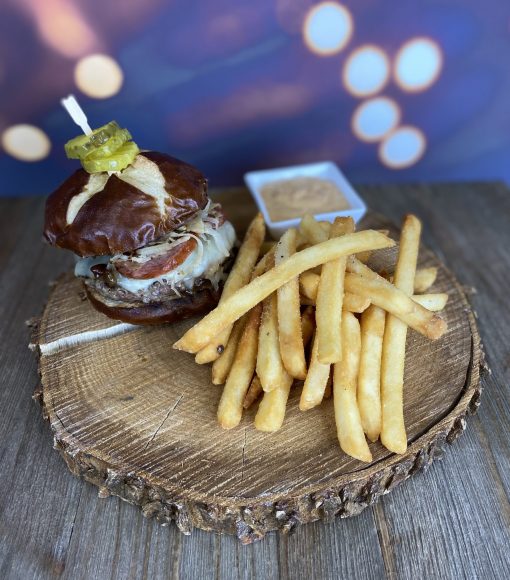 Polska Polka Burger
Burgers don't get much more German than this one. We start with the Rancher's Legacy 3-1 Natural Beef Patty (515175) and Klements Polska Sausage (584525), then pile it high with tangy sauerkraut (283185), melty Muenster cheese (212058), and our new Bacon Onion Jam (775676) on a pretzel bun (716206).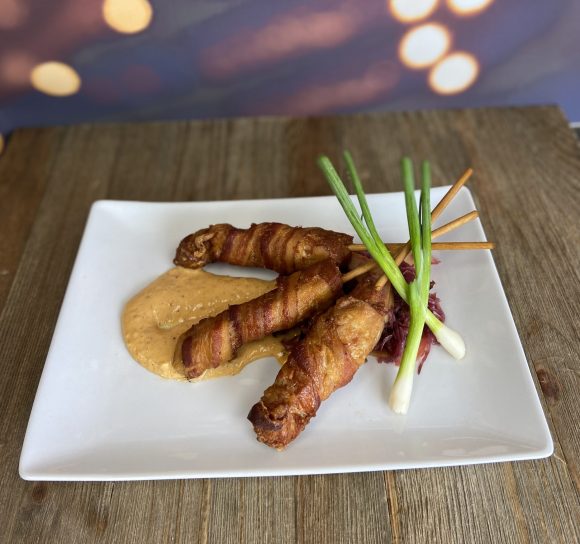 Rhineland Bacon Wrapped Pork Skewers
This crowd-pleasing appetizer is simple to prepare and destined for a spot on your happy hour menu. Seaboard Bacon Wrapped Pork Skewers (506849) pair well with sweet and sour cabbage (283183), chopped apples (100720), and homemade Bistro sauce.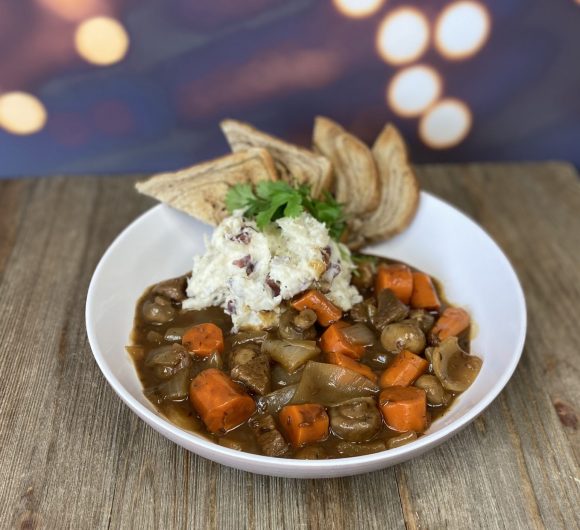 Bavarian Beef Stew
Hearty and delicious go hand-in-hand with this German-inspired stew. Tender Rancher's Legacy Stew Meat (518531) and vegetables simmer in a flavorful broth with a secret ingredient.
Psst… it's beer. That's the secret ingredient!