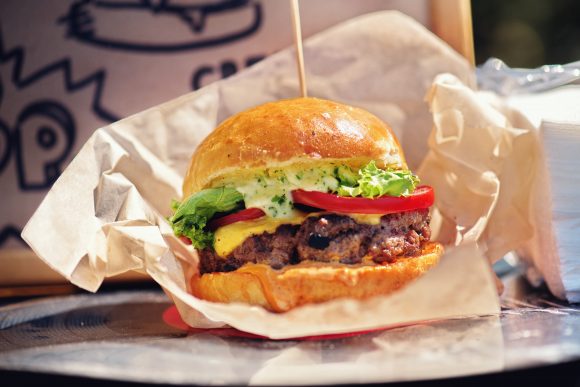 515719 – 30/5.33 oz.
Americans' obsession with hamburgers has shown no signs of slowing down. According to Technomic's upcoming Global Burger Menu Category Report, 67% say they like to grab a burger when eating away from home. And while many states have relaxed indoor dining restrictions, diners are still turning to carryout and delivery to satisfy their cravings. In a recent survey, the National Restaurant Association found that 60% of U.S. consumers say they order carryout or delivery food at least once a week, with 31% saying they order from a third-party delivery service.
Where could you find a burger that offers incredible quality, endless customization, and holds up during delivery? Enter: the newest offering from Rancher's Legacy. Hand-crafted to lock in moisture and flavor, Premium Craft Beef Patties ensure a tender, juicy burger every time. Plus, Rancher's Legacy is a local supplier, so you can market your offerings with confidence.
Need some ideas? Take notes from the national burger chains by offering a special, limited-time offer (LTO). LTO's allow you to test new, trending flavors without committing to changing your menu. You'll gain insights into what your customers crave, so you can keep your burger offerings fresh and build more business.
We've got even more new products to see and sample at the Fall Food Show!
Recipe Ideas