Consumers are embracing innovation in food and food experiences like never before, and their evolving tastes are creating a landscape in which local, sustainable, and higher quality foods will thrive. We are proud to connect you with local vendors, giving you countless opportunities to buy better and buy local.
AK Pizza Crust (formerly The Dough Shop)
Green Bay, WI
Whether you're a Mom-and-Pop pizza shop, a fine dining restaurant, or a large commercial kitchen, we can help you create something so special, customers will return again and again.
Anderson's Maple Syrup
Cumberland, WI
Since 1928, sharing the delightfully distinct taste of Wisconsin's Northwoods within a proud heritage of sustainable family syrup making.
Best Maid
River Falls, WI
Best Maid Cookies are made from the heart and lovingly prepared. Gourmet, delicious, and made with the freshest ingredients.
Brakebush
Wells, MN & Westfield, WI
Brakebush has been innovating, perfecting, and producing great chicken for as long as they can remember. It's all they've ever done, for over 90 years. And in that time, they've provided customers with chicken they can count on for consistency, differentiation, and new menu ideas. But most importantly, you can count on it bringing your customers back for more.
Burnett Dairy
Grantsburg, WI
Burnett Dairy Cooperative is a 200-dairy, farmer-owned cooperative based near Grantsburg, Wisconsin. Founded in 1896, we are one of the few remaining full-service cooperatives producing cheese today. With the guidance of our Wisconsin Master Cheesemaker®, our award-winning cheeses are Masterfully Made™ with inventive flavors and inspired quality for retail, deli, foodservice and private-label customers. Learn more here.
Bix Produce
St. Paul, MN
BIX brings more to the table. When you partner with us, you don't just get access to the highest quality selection of fresh produce and specialty products. You tap into a team of passionate produce experts who've been delivering tailored service to meet every customer's unique needs for more than 80 years.
Captain Ken's
St. Paul, MN
Captain Ken's Foods, Inc. is a food processing company that produces consistent quality products for the foodservice and retail markets, and other food processors.
Catallia
St. Paul, MN
Sharing our cultural traditions, Hispanic food expertise and 25 years of tortilla manufacturing experience, we work hand-in-hand with our customers to deliver authentic products and innovative solutions to meet today's market needs.
Chef Roberts
Pequot Lakes, MN
Chef Roberts is an easy one-step gourmet breading mix that provides added flavor to compliment your favorite foods. The unique flavor of the Original Recipe offers a light coating that also seals in foods natural flavors and gives them a pleasing golden brown finish.
Citrus Systems
Hopkins, MN
Citrus Systems Inc is a Midwest leader of juice manufacturing, distribution and packaging.
Connolly's Tom & Jerry Batter
Superior, WI
For more than seventy years, the Tom and Jerry drink made with Connolly's batter has been the essential beverage of winter entertaining.  Thick fragrant foam, the warmth of brandy and rum, spiced egg batter—the taste of a Connolly's Tom and Jerry is a cherished holiday tradition for generations of Upper Midwesterners.
Curdtown
Buffalo, MN
Curdtown creates deep-fried cheese curds made with all-natural Wisconsin cheese nestled inside a light, crunchy breading.
Duluth Coffee Company
Duluth, MN
The Duluth Coffee Company is committed to providing quality coffee using high quality green beans, proper roasting and freshness. Green beans are selected based on understanding of the farm, processing and shipping. Each coffee is roasted to order with insightful roasting techniques that bring out the nuances of each coffee due to origin, varietal and processing technique. Each coffee is delivered fresh, allowing for the brewed coffee to be enjoyed at its peak.
European Roasterie
Le Center, MN
European Roasterie is dedicated to sourcing and roasting the richest, most aromatic and flavorful coffees available, for your enjoyment.
Ferndale Market
Cannon Falls, MN
When Dale Peterson and his wife, Fern, first started growing turkeys on their Cannon Falls farm, they did it the only way they knew how — without shortcuts. 75 years and three generations later, that philosophy hasn't changed. We take pride in growing turkeys the way both our farm's namesakes and nature intended: free range, a natural diet, and free of antibiotics.
Forest Mushrooms Inc.
St. Joseph, MN
Established in 1985, Forest Mushrooms, Inc. is a Minnesota company engaged in the research, cultivation and distribution of edible (cultivated fresh, harvested wild and dried) specialty mushrooms. We particularly specialize in the production of Oyster mushrooms, and more recently, in growing Shiitake mushrooms.
Franklin Street Bakery
Minneapolis, MN
We use only the finest ingredients combined with carefully developed recipes in order to create consistent, high quality products that satisfy the diverse needs of our customers.
Future Farm
Baldwin, WI
We provide fresh, high quality local greens consistently year-round using sustainable methods. What we want to provide and instill with our employees, customers and vendors is that we are providing an opportunity for people to gather around a table with quality products where great things can happen.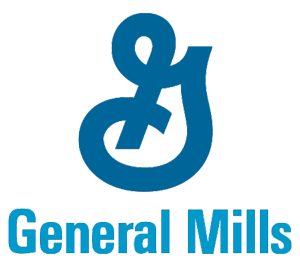 General Mills
Golden Valley, MN
Making Food People Love. Popular brands include Cheerios, Betty Crocker, Pillsbury, Wheaties, Gold Medal, Nature Valley, and Yoplait.
Great Lakes Bakery
Superior, WI
Fine producer of always made-from-scratch, premium baked goods, bagels, muffins and more.
Great Northern Baking Company
Minneapolis, MN
Great Northern Baking Company specializes in high quality baked goods for foodservice.

Hormel
Austin, MN
Originate, don't imitate. Popular products include Bacon 1, Chicken/Turkey Fuse Burger, and Market Cut Bacon.
J & B Group
St. Michael, MN
We offer portion cut steaks, fresh and frozen portioned and bulk ground beef, injected sub-primals, and thin sliced meats. We also offer a wide variety of raw material grades and brands to meet our customer's quality and pricing needs.
Jimmy's Salad Dressings
Stewartville, MN
Every person at Jimmy's has the same passion and commitment to bring your family the very best products available. We strive to exceed our customer's expectations with our dressings and dips taste, quality and use of fresh ingredients.
JonnyPops
Northfield, MN
Developed by four Minnesota college students, our natural pops have wholesome ingredients like fruit, real cream and cane sugar. You deserve something better than a sweetened, colored ice cube, which is why JonnyPops are delightfully smooth and creamy and contain no artificial anything. They're simply delicious.
Kaufhold's Kurds
Ellsworth, WI
The original premium breaded white cheddar cheese curds made in Wisconsin.
Kemps
Minneapolis, MN
Since 1914, Kemps has been delighting families throughout the upper Midwest with wholesome and delicious dairy products.
Locally Laid
Wrenshall, MN
At Locally Laid (LoLa) our hens forage on pasture where they exercise, stretch their wings and enjoy fresh grasses – for a nutritionally superior egg.
Minnestalgia
McGregor, MN
We carry Minnesota hand-harvested lake wild rice & Minnesota cultivated wild rice, Minnesota native berry jellies, jams, syrups & wines, honeys, pancake mixes, soup mixes and so much more.
Mixmi
Ramsey, MN
Mixmi is a premium nonfat frozen yogurt that contains no fat, is low in calories and has live & active cultures.
Morey's Seafood
Baxter, MN
Serving quality seafood since the 1930's. All fish are not created equal, you can trust us to bring you the best. Beyond our commitment to great products, Morey's has also lead the charge in commitment to responsible, sustainable practices within our industry.
Mrs. Gerry's
Albert Lea, MN
Mrs. Gerry's uses only the highest quality ingredients and is a leading local producer of potato salads, coleslaws, pastas, dips, and desserts. Every batch of raw ingredients is inspected and evaluated for freshness and quality to our specifications. In addition, Mrs. Gerry's products are all MSG Free.
New French Bakery
Minneapolis, MN
New French Bakery bakes all-natural Artisan breads utilizing time-honored European techniques to ensure that all of our products are the highest quality. Our breads retain the perfect smell, taste and texture that makes every bite an experience.
Nuthouse Breads
Webster, WI
Nuto Farms (Kitchen Kleen)
Rice Lake, WI
Our mission is to provide a quality, environmentally grown potato through the continued awareness of our nationally recognized brand – Kitchen Kleen Potatoes.
Olsen Fish Co.
Minneapolis, MN
In 1910, the Olsen Fish Company was founded by Olaf Frederick Olsen and John W. Norberg and has been soaking lutefisk in downtown Minneapolis, Minnesota ever since. We have now become the world's largest lutefisk producer, processing in the excess of 650,000 lbs. annually.
Pan-O-Gold
St. Cloud, MN
Using top-rate reliable equipment, providing our employees with a pleasant and safe place to work, and producing the absolute best bread products in the market — this is what we do and we don't know any other way.
Rancher's Legacy Meat Co.
White Bear Lake, MN
Rancher's Legacy Meat Company was built to consistently produce high-quality fresh and frozen ground meat in patty and bulk configurations.
Randy's Foods
White Bear Lake, MN
Whether you service sports bars, bowling alleys or C-stores, our team has the experience and know-how to support your success. Our premium handmade pizzas deliver the taste your customers want and the competitive edge you need.
Roland Marketing
Fridley, MN
Roland Marketing was established in 1971 by Mr. Larry Meuers for the purpose of growing, packing and shipping fresh fruit and vegetables in the upper Midwest. The company is still family owned and operated. Premium quality is Roland's foremost goal.
Ruth's Vegetarian Gourmet
Two Harbors, MN
Our primary focus is making food that tastes amazing and gets back to the basics of how our bodies were created. Ruth's delivers natural plant-based foods free of highly processed ingredients. You receive simply delicious, easy-to-prepare vegetarian and vegan options. These balls are so good, even meat-lovers will be asking for more. Ruth's uses only the finest ingredients—nothing artificial. Our family thanks you for sharing these heirloom recipes with the people you love.
Smude Sunflower Oil
Pierz, MN
Smude Enterprises LLC provides a premium cold pressed sunflower oil with exceptional quality and flavor. We use only high oleic sunflower seeds to provide a healthy cooking oil with 0 trans fat, high in "good" monounsaturated fat, and low in polyunsaturated fat. We filter down to 1 micron without chemicals to ensure a lengthy 2 year shelf life.
Sparboe Farms
Litchfield, MN
Sparboe Farms has risen to become one of the largest egg producers and marketers of fresh eggs in the United States. We value the opportunity to consult with our customers and achieve growth solutions that fit their business strategies.
Spirit Creek Farm
Cornucopia, WI
Spirit Creek Farm makes small batch Sauerkraut, Kim Chi, Curtido and other fermented products from organic vegetables grown in Minnesota and Wisconsin. Our products are a cornucopia of live cultured vegetables bubbling with probiotics and lactobacilli to support digestion, health and offer superior flavor.  Vegan, Gluten Free and Raw.
Stone Gate Foods
Shakopee, MN
Stone Gate Foods stuffed tater kegs are available in a variety of flavors and packed with shredded potatoes. They're made with quality ingredients and perfect when served with a dipping sauce or on their own.
Sunburst Chemicals
Bloomington, MN
Sunburst Chemicals is the leading manufacturer of commercial cleaning products and supplies for food service, janitorial and laundry industries.
Valley's Own Bakehouse
Burnsville, MN
The Bakehouse is a dedicated gluten-free, state-of-the art commercial kitchen. It satisfies a growing need for gluten-free products produced in a safe facility with commitment to taste. In fact, the goal of the Bakehouse is to produce gluten-free baked goods that are so good everyone will want to eat them. All products are hand-crafted from ingredients that are carefully sourced.
Winona Foods
Green Bay, WI
Winona Foods is a leading national supplier of cheese, sauces, and salsas to the food industry.