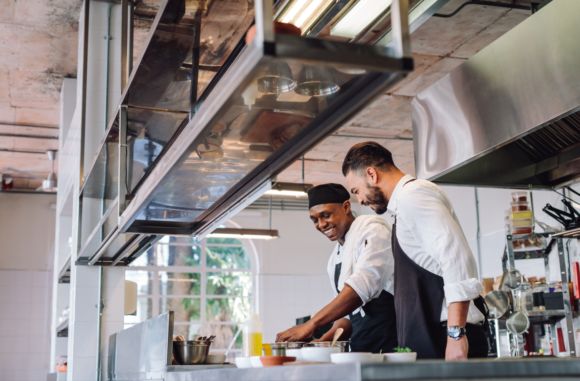 Our first bit of advice: get out there! Advertise open positions on job sites like Indeed, Handshake, Monster, LinkedIn and social media platforms such as Facebook, Snapchat, TikTok, Twitter, and Instagram. Consider attending local job fairs to connect with students from high schools, colleges, and culinary schools.
The most potent recruitment tool is already in your restaurant: your employees. Incentivize employees to refer their friends. If a recommended hire keeps the job for a certain number of months (determined by you and your managers), the employee who referred them receives a bonus. This helps attract reliable people.
BE CONCISE
The ads you create should include keywords describing your company culture, your restaurant's concept, style of service, hours, and any relevant specifics about job and schedule requirements. Ads for open roles should be presented professionally and shared through multiple channels, as outlined above.
MAKE HIRING YOUR PRIORITY
It's a competitive job market, and it feels as though everyone is hiring simultaneously, so you need to move quickly when responding to applicants. Strive for no longer than two weeks from the initial contact to the final job offer.
FINDING YOUR PEOPLE
When evaluating an applicant, rely on instinct during the interview to determine if they are the best fit for your restaurant. Will they fit in with your team? Do they have a positive attitude? Will they help the team grow? Don't let experience dictate an interviewee's effectiveness — skills can always be taught, but attitude cannot.
Keep generational differences in mind when considering applications. What motivates them? What do they value most? Here is a quick guide:
Baby Boomers
Generation X
Millennials
Gen Z or iGen
1946-1964
1965-1980
1981-1996
1997-2012
25% of the workforce
33% of the workforce
35% of workforce
5% of the workforce
• Strong work ethic and team-oriented
• Motivated by loyalty and a sense of duty
• Like traditional recruiting process (resumes + face-to-face interviews)
• Like recognition they can share with friends and family
• Shaped by the evolution of personal computers in workplace
• Favor diversity and desire for personal development
• Like more autonomy and less supervision
• Resistant to change
• More comfortable with technology
• Want work environment that allows development of skills and leadership
• Want to be judged on work results, not hours worked
• Be transparent and offer feedback
• "Digital natives"
• Never been without technology
• Are more comfortable with email/texts than face-to-face or phone calls
• More actively engaged if they have access to technology and can practice creative innovation
Source: Pew Research Center. Note: 2% of the Silent Generation (1928 – 1945) are in the United States workforce.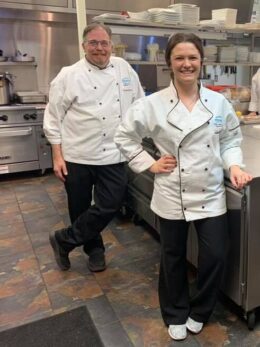 RECRUITING BY THE NUMBERS
It costs a business, on average, almost $4,200 to hire new talent and about $1,000 to onboard a new hire. You stand to lose about $5,000 each time an employee walks out or quits.
NEXT STEPS
Once you find your people, it's time to train them. We can help you with that! Our ULF Specialist team can assist with customized workshops and seminars based on your needs. Ask your salesperson for more information.