THE SUPER BOWL IS IN MINNEAPOLIS ON FEBRUARY 4th. 
Make your place the place to be.
More than half of customers are interested in food and beverage pairings when dining out. When you entice dinner guests to order an appetizer, alcoholic beverage, and an entrée, check averages are 47% higher than average!
We've got some menu ideas below to ramp up your game day sales.
Idea #1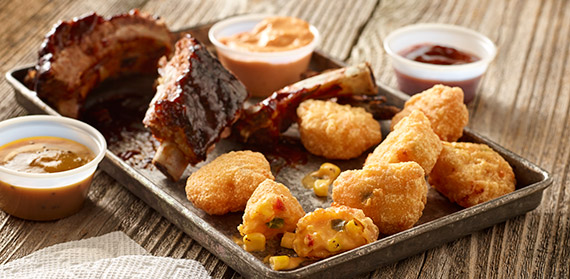 Crispy Corn Nugget Bites and Ribs
A generous helping of spicy jalapeño and cheddar corn nuggets paired with tender, slow-cooked ribs.
We suggest: #705768 Anchor Spicy Jalapeño Cheddar Corn Nuggets
#553505 Austin Blues St. Louis Pecan Smoked Ribs with BBQ Rub
---
Idea #2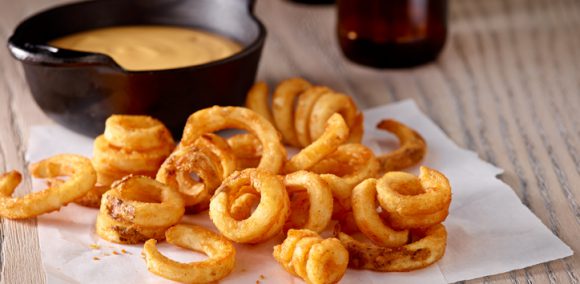 Cheesy Curly Fries
Get your cheese fry fix with a small plate of hot and crispy McCain Seasoned Spirals and creamy aged Cheddar cheese sauce.
We suggest: #689043 McCain Seasoned Spiral French Fry
#214095 Gehl's Aged Cheddar Cheese Sauce
---
Idea #3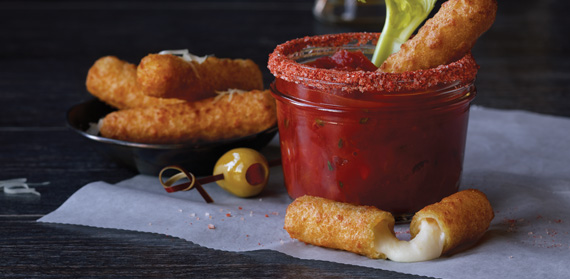 Bloody Mary-nara
Combine zesty Bloody Mary seasoning with marinara sauce and pair it with rich and creamy beer-battered fried cheese for the ultimate flavor combo.
We suggest: #705855 Anchor Italian Breaded Mozzarella Cheese Sticks
#220824 J. Wilbur Bloody Mary Seasoning
#290258 Heinz Classic Marinara Sauce
---
Idea #4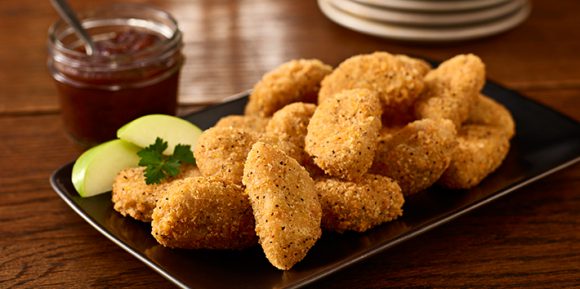 Portabella Bites
A savory blend of portabella mushrooms and Italian cheeses seasoned, breaded and fried.
We suggest: #704740 Anchor Breaded Portabella Mushroom & Cheese Bites