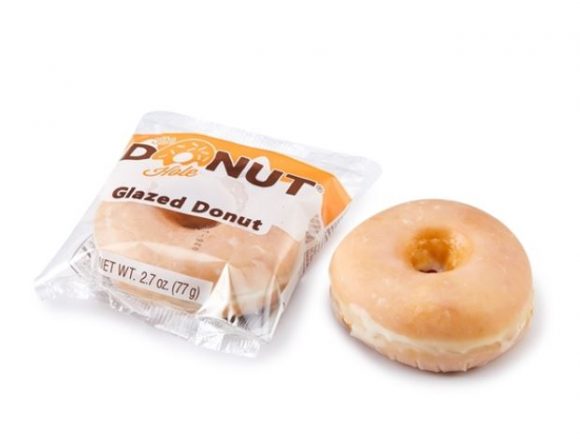 717992 – 48/2.7 oz.
In September 2020, Baker Boy launched a new pilot product line of individually wrapped donuts in unbranded packaging to test sales performance. The individually wrapped donuts line quickly became one of the most successful product launches in the company's 66-year history, selling over 1 million donuts within the first six months. And it all started with a few phone calls.

Shortly after the COVID-19 pandemic began, Baker Boy reached out to key distributor partners and longtime K-12, healthcare, convenience store and retail bakery customers, as well as food industry thought leaders to understand these key channels' needs.

"The main question we asked was, 'What solutions do you need from us?'" Baker Boy Marketing Manager Dustin Monke said. "Individually Wrapped Donuts were the product of those discussions. We saw immediate success in the convenience store, school and healthcare foodservice segments. We've also seen buy-in from grocers who lack the labor or tools to decorate donuts for bakery cases, or are mandated by local health officials to only offer pre-packaged bakery goods."

CSP Magazine, "Baker Boy's Individually Wrapped Donuts Shine Light on Foodservice Safety," Sep. 10, 2021.
Merchandised under Baker Boy's The Donut Hole® brand, these thaw-and-serve donuts feature eye-catching branding, as well as clear wrapping so customers can easily see all of the flavors.
Preparation Instructions
Store frozen until ready to use.
2. Remove only products intended for immediate use. Do not allow it to thaw in case.
3. Thaw in individually wrapped packaging at room temperature for 1 hour.
Note: Best if used within 2 days when kept in original packaging.
Recipe Idea