Bravely menu the
NEXT BIG THING
After months of cooking at home, restless diners are looking for new flavor experiences and one message is coming across loud and clear: they want to spice things up. Sauce Craft's newest line-up of on-trend sauces are perfect for enhancing everyday items or create something new.
73% of consumers are more likely to visit restaurants offering new flavors.

Hot/Wing sauce A & U – completed in 2017.
BOLD NEW FLAVORS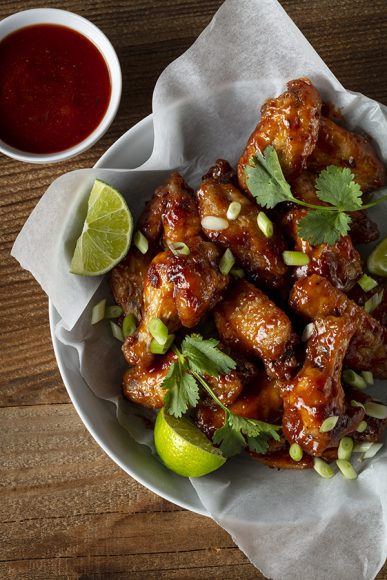 Sauce Craft Caribbean Jerk Sauce
463597 – 4/.5 gal.
A bright, flavorful, sweet, and spicy sauce flavored with Habanero peppers, thyme, onion, black pepper, ginger, citrus juices, and molasses. Caribbean Jerk flavor brings variety and authentic offerings to menus.
Psst… wings love it. 🙌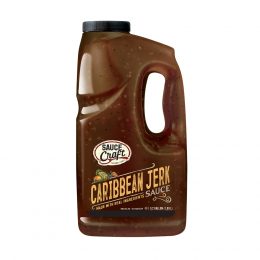 Sauce Craft Nashville Hot Sauce
463596 – 4/.5 gal.
An in-demand spicy sauce flavored with smoked paprika, Cayenne pepper, brown sugar, garlic, and black pepper. Consumer awareness & interest in Nashville Hot Sauce is rapidly growing.
Bring that Nashville heat. 🔥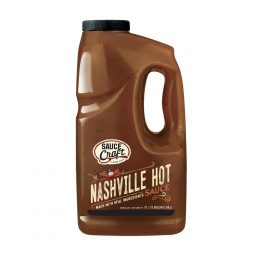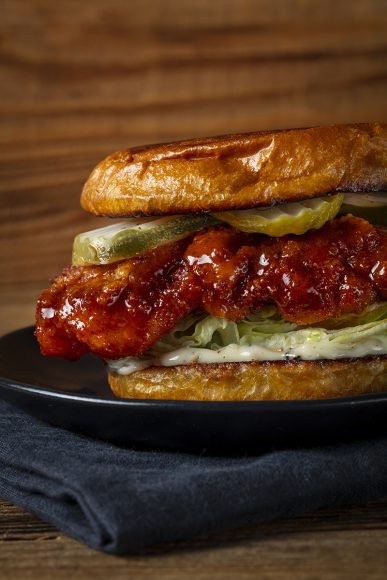 Nashville Hot fried chicken sandwiches are exploding in popularity, with +725.2% growth in the past year.

Datassential SNAP! Nashville Hot, 2020.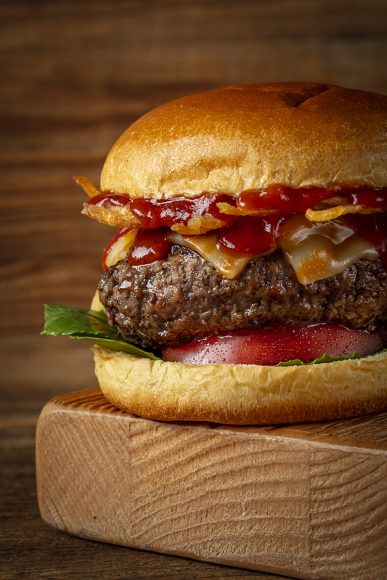 Sauce Craft Ghost Chili Sauce
463595 – 4/.5 gal.
Your go-to adventurous and ethnic flavor. A spicy tomato-based sauce flavored with ghost chili peppers, garlic, jalapeno peppers, cumin, and lime juice. Build loyalty and excitement with heat-seeking customers.
Not for the faint of heart. 🔥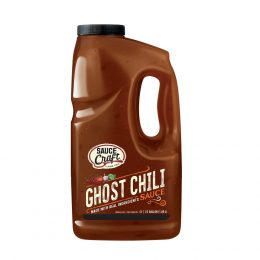 Sauce Craft Taco Sauce
463598 – 8/24 oz.
A slightly spicy tomato-based sauce flavored with red chili pepper, cumin, garlic, and oregano. A universally known and versatile flavor that can be added to ethnic and American dishes.
Taco Tuesday 👏 every 👏 day.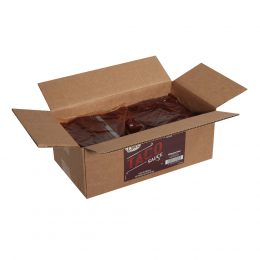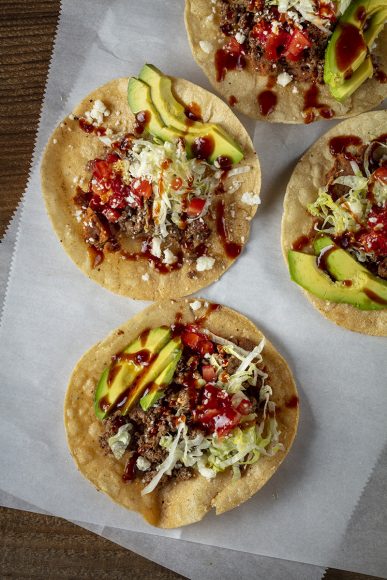 Need to turn up the heat?
Use as an add-on ingredient with existing menu items like chili to create a limited time Ghost Pepper Chili. Or drizzle on flatbreads or pizzas to create a completely new flavor experience like Taco Pizza or a Caribbean Flatbread. Think about your bar menu too, Ghost Chili Bloody Mary, anyone?
Need to turn down the heat?
Mix with condiments to create custom, crave-worthy sauces like Nashville Hot Ranch, Caribbean Jerk BBQ, or Ghost Chili Mayo.
---
More ideas
VIDEO
New and Exciting Sauce Craft Flavors! Nashville Hot, Caribbean Jerk, Ghost Chili, and Taco Sauce
---

ARTICLE
More from Ventura: "Bring some sweet-heat to your menu."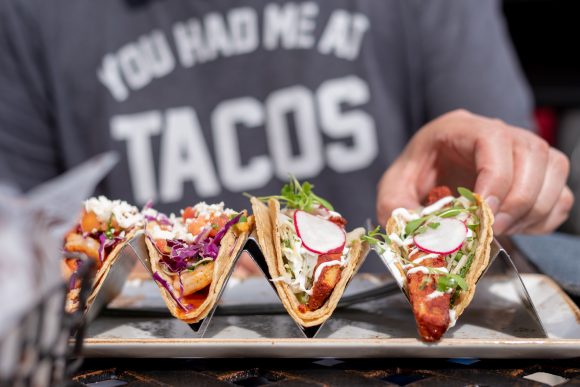 CONSUMER INSIGHT
73% of consumers are more likely to visit restaurants offering new flavors.
Hot/Wing sauce A & U—completed in 2017
---