Bravely menu the
NEXT BIG THING
Operators are some of the bravest people we know. And with bold, on-trend flavor from Sauce Craft® Sauces, it's even easier to translate that bravery to your menu. Enhance everyday items or create something new. We're behind you all the way.
BOLD NEW FLAVORS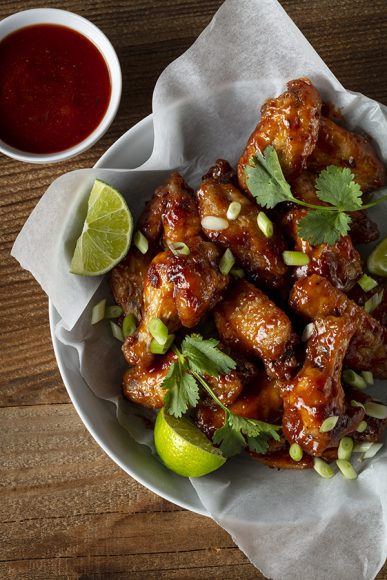 Sauce Craft Caribbean Jerk Sauce
463597 – 4/.5 gal.
A bright, flavorful, sweet, and spicy sauce flavored with Habanero peppers, thyme, onion, black pepper, ginger, citrus juices, and molasses. Caribbean Jerk flavor brings variety and authentic offerings to menus.
Psst… wings love it. 🙌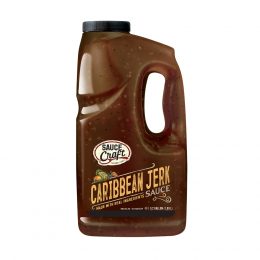 Sauce Craft Nashville Hot Sauce
463596 – 4/.5 gal.
An in-demand spicy sauce flavored with smoked paprika, Cayenne pepper, brown sugar, garlic, and black pepper. Consumer awareness & interest in Nashville Hot Sauce is rapidly growing.
Bring that Nashville heat. 🔥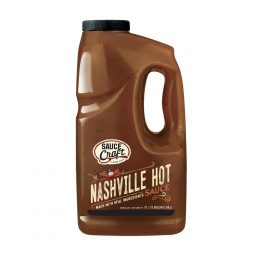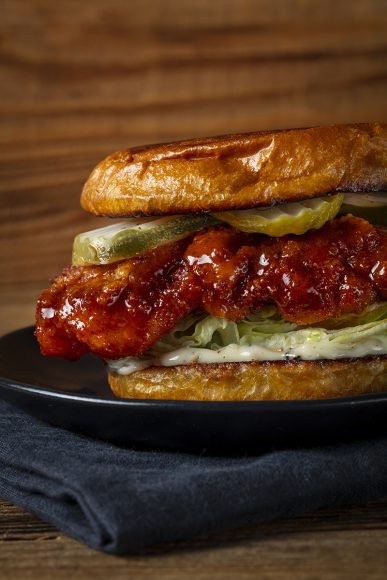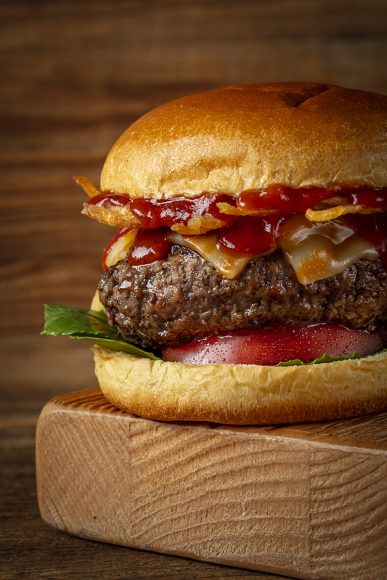 Sauce Craft Ghost Chili Sauce
463595 – 4/.5 gal.
Your go-to adventurous and ethnic flavor. A spicy tomato-based sauce flavored with ghost chili peppers, garlic, jalapeno peppers, cumin, and lime juice. Build loyalty and excitement with heat-seeking customers.
Not for the faint of heart. 🔥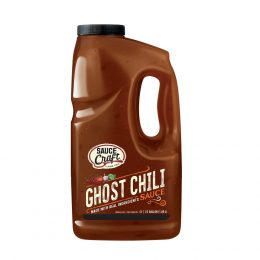 Sauce Craft Taco Sauce
463598 – 8/24 oz.
A slightly spicy tomato-based sauce flavored with red chili pepper, cumin, garlic, and oregano. A universally known and versatile flavor that can be added to ethnic and American dishes.
Taco Tuesday 👏 every 👏 day.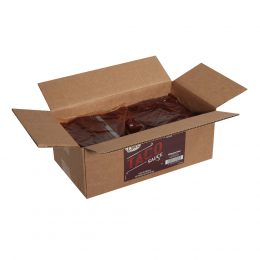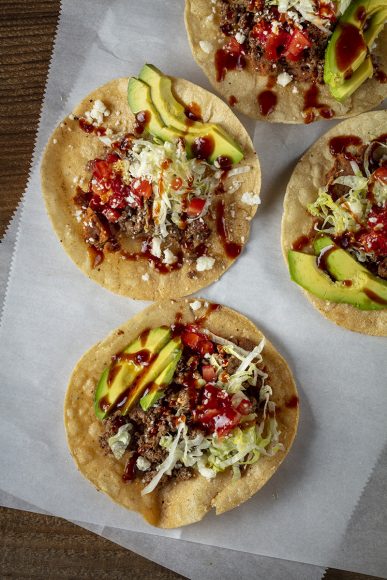 ---
BE INNOVATIVE
VIDEO
New and Exciting Sauce Craft Flavors! Nashville Hot, Caribbean Jerk, Ghost Chili, and Taco Sauce
---

ARTICLE
More from Ventura: "Bring some sweet-heat to your menu."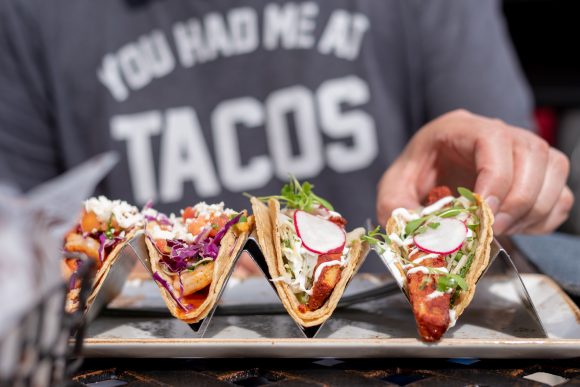 CONSUMER INSIGHT
73% of consumers are more likely to visit restaurants offering new flavors.
Hot/Wing sauce A & U—completed in 2017
---
REBATE
Earn $10.00/case on new purchases! More details here.