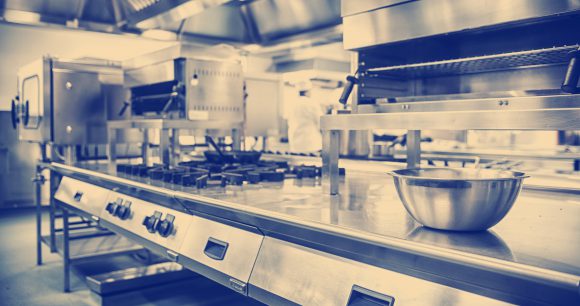 Issue #1: Baked-on grease.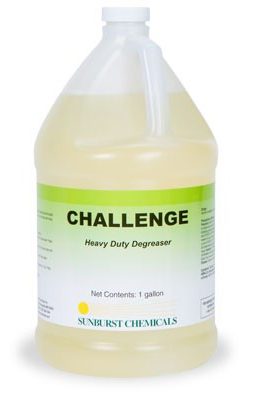 SUNBURST CHALLENGE (#475550), 4/1 gal. is a premium heavy duty kitchen degreaser for removing baked on grease and encrusted carbon. It provides complete degreasing of ovens, grills, hoods, fryers, floors, or any surface with heavy grease deposits. Not for use on aluminum equipment or fixtures.
The powerful degreasing action works where regular degreasers fail. It also penetrates heavy soils for easy removal.
Here's the kicker: it cleans grills in one application. Yes, just one.
Issue #2: Stained coffee pots, porcelain, and plastic.
SUNBURST STAIN-AWAY PLUS (#457604), 2/3 lb. removes food and beverage stains from porcelain and plastic coffee and tea cups, pots, and dinnerware.
It effectively removes stains from aluminum and stainless steel coffee urns. It can also be used to safely remove coffee, tea, wine, juice and other stains from table linens and napkins.
Stain-Away Plus will take stains out of plastic cups that chlorine bleach won't. Best of all, it is color safe – meaning it will not discolor dishes or fabrics.
Issue #3: Lime stains.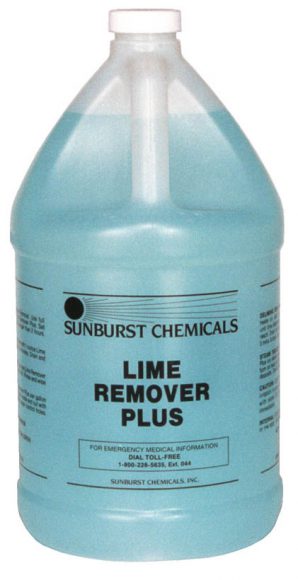 SUNBURST LIME REMOVER PLUS (#475571), 4/1 gal. is a strong acid cleaner for de-liming dish/pan washing machines, coffee makers, steam tables, sinks, stainless steel equipment or any fixtures having lime film encrustation or water spots. It also removes rust stains from fixtures or equipment, al without sharp odors or dangerous fumes.
It is effective on stainless steel, ceramic, glass and plastic, and breaks down hard water scale on contact.
Continued regular use helps your dishwasher, steam table, coffee maker, and ice machine perform at maximum efficiency.
Please be aware that it is not safe for use on aluminum, galvanized surfaces, or non-formica counter tops.