Fact: Running an efficient kitchen is the key to a profitable foodservice operation.
Labor expenses, often the second-highest cost of running a restaurant behind food and beverage costs, are a major concern for today's operators. There is no simple solution, but there are some steps you can take to manage labor costs in your establishment.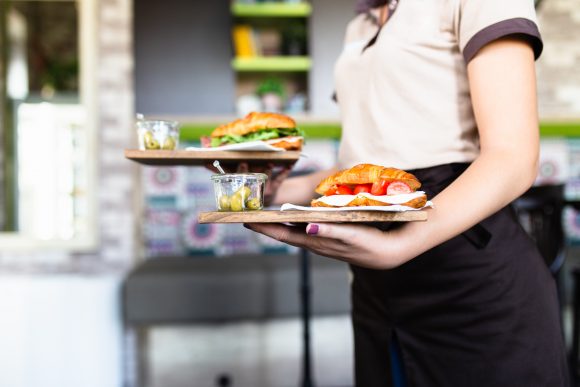 Make Your Place a Fun Place to Work
A happy staff is an efficient staff. In the book "The Happiness Advantage," author Shawn Achor states that a company with happy employees have the potential to increase:
Sales by 37%
Productivity by 31%
Accuracy on tasks by 19%
All that, plus numerous health and quality of life improvements too!
Gauge the satisfaction of your staff by paying attention to how they behave with customers as well as the speed and efficiency of their work. Slow service and negative attitudes are indicators of a demotivated staff, which can lead to a poor customer experience. Happy and motivated workers go above and beyond to deliver impeccable service and handle their tasks with swift efficiency.
Making small tweaks to your work culture can have a large impact on your employees' happiness. Here are a few ideas:
Providing performance-based incentives
Offering shift meals
Creating opportunities for upward mobility
Introducing employee loyalty programs
The goal is to build a motivated team that understands they are an extension of the restaurant's brand.
Investing in happiness also has a positive effect on staff turnover. Employees leave jobs every day for a multitude of reasons. Restaurant service is a high-stress environment that can lead to feelings of burnout. Implementing steps to make your place an enjoyable environment can combat turnover — and save you the time and money of hiring and recruiting new folks.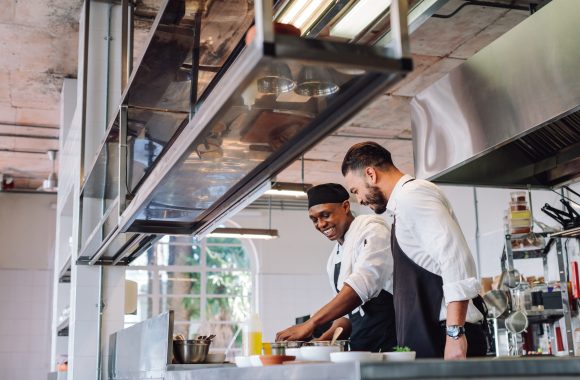 Focus on Training
Proper training shows your employees you care about their performance and development. Your employees will work harder for you if they feel like valued members of the team. Provide a consistent, professional orientation process and give your new hires all the information they'll need. Learning how you like things to be done, the ins and outs of signature recipes, and how to handle special equipment all come under a training routine.
Regular training sessions for all staff also play a part in keeping the employees motivated. They boost their confidence and give them a view of the bigger picture. When your employees can look beyond just their role and see the broader effect of their roles in the restaurant, they feel significant and want to work better.
TAKEAWAY: We have a team of specialists that are ready to help you. For training consultations and resources, please contact your sales rep.
Cross-Train Your Team
A cross-trained team is an efficient team. When you teach new skills to your staff, you'll boost their confidence and make them feel more invested in their jobs – i.e. less likely to leave. It can also take care of unexpected vacancies in the restaurant.
If staff are not cross-trained and can only perform one function, your restaurant's overall productivity can suffer. On slow nights, having a fully staffed front of the house doesn't make much financial sense. Cross-training your servers to step in as hosts, or your bartenders to wait on tables can help you schedule smarter.
The same concept translates to the back of the house. If a prep cook knows how to work the grill and your dishwasher can make a good salad, the team can better adapt to unexpected changes. And that means a smoother service.
When consumers were asked, "When the country gets 'back to normal' after COVID-19, how do you think your reliance on restaurants vs. cooking at home might change?" 25% said they "will increase the use of restaurants."

Datassential, COVID-19 Report 47: A Shot In The Arm (2021)
Speed-Scratch Items
Food manufacturers are paying attention to the needs of operators, and we are seeing a rise in prepared and speed-scratch products entering the market. As consumers become more adventurous with culinary tastes, speed-scratch items offer creativity and versatility without adding to their labor.
Prepared and speed-scratch items do not mean you have to sacrifice the originality of your menu. Pre-portioned meats, pre-chopped vegetables, and prepared sides are just a starting point for injecting your ideas and creativity.