People say everything "tastes like chicken." But this time, it's true.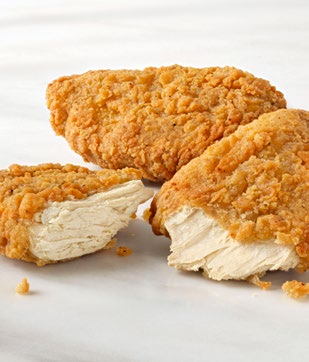 2021 has been a big year in plant-based protein innovation. The increased availability of plant-based proteins has created big opportunities for restaurant operators who don't have the time or desire to create their menu items in-house – like zucchini fries or hand-pattied black bean burgers. Customer tastes are evolving as well, and many want to lower their consumption of meat without losing the satisfaction of biting into a juicy burger or chicken sandwich.
Millennials and Gen Z are the driving force behind the plant-based movement, says Andrew Reid, a panelist on Revenue Management Systems (RMS) web series aimed at helping restaurant operators. He continues, "Taste and texture are important to them, but what's driving their choice is sustainability." The RMS survey on meat alternatives confirms this finding: 48% of respondents said the main motivation for consuming plant-based meats was to help preserve the environment.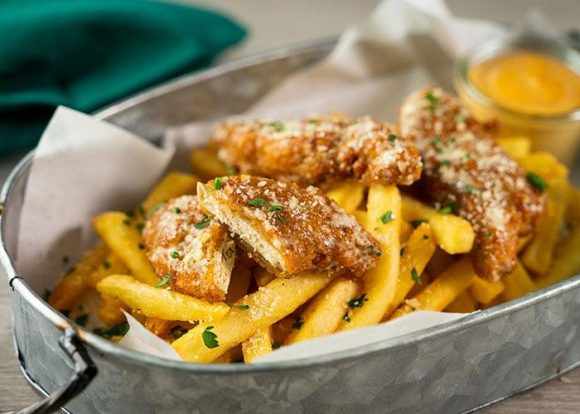 "It has been suggested that following a 'flexitarian' dietary pattern, with a reduction in consumption of animal-based foods and increased consumption of plant-based foods has been associated with a reduction in the risk of both disease, and impacts on the planet…"

Estell, M.; Hughes, J.; Grafenauer, S. Plant Protein and Plant-Based Meat Alternatives: Consumer and Nutrition Professional Attitudes and Perceptions. Sustainability 2021.
One study found that swapping just one meat-based meal for a plant-based meal per week for an entire year could save up to 184 car miles of greenhouse gas emissions, or the equivalent of 200 shower's worth of water.
People may try plant-based eating out of concerns about nutrition, environmental sustainability, animal welfare, or the financial cost of meat–but they'll only make it a habit if they enjoy what they eat. One barrier to choosing plant-based options is that consumers worry they will be hungry later. Kellogg's Incogmeato Chik'n Tenders deliver a whopping 13 grams of protein per tender, making them a filling and healthy source of protein. In fact, soy contains the highest protein content of any vegetable.
Chik'n Made for the Menu
Chik'n Tenders are crafted to deliver a consistent, scratch-made taste without added labor back of the house. Their whole muscle texture provides guests with the premium quality and texture they expect. The versatility makes it an easy substitute for current menu items.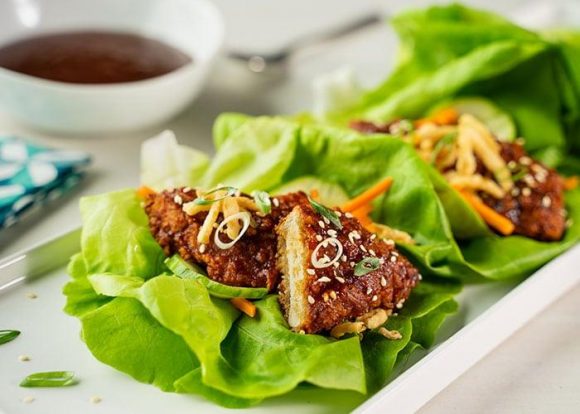 Use appetizing descriptions to highlight flavor cues, high-quality ingredients, and branding to interest customers – make it sound delicious, not just functional.
Menu Tip
Don't use the word VEGAN or VEGETARIAN on menus. Opt for something like:
"PLANT-BASED"
"PLANT FORWARD"
"MADE FROM PLANTS"
TRY IT!
Morning Star Farms Incogmeato Chik'n Tender
591320 – 2/5 lb.
Sources: Revenue Management Systems, "The impact of plant-based foods on restaurant recovery" 2021.
A Comparative Life Cycle Assessment of Plant-Based Foods and Meat Foods Summary (Quantis & MorningStar Farms®, 2016)