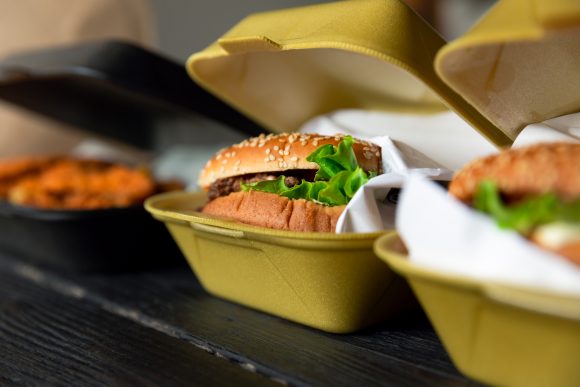 FOCUS ON YOUR COMMUNICATION
• Outline clear steps for placing an order for carry-out or delivery.
• Let people know via social media or your website that you're running a clean, sanitized kitchen where they can feel safe ordering food.
• Make sure any adjustments to hours are clearly and correctly displayed on your website and social media channels.
FOCUS ON CARRY-OUT AND DELIVERY
• Promote carry-out or pick-up. Make it easy and safe for your customers to feed their family.
• Create and market "meal bundles" for pickup – offering a package deal of entree, sides, and desserts for the family.
• If you use a third party delivery service, make sure you adjust your pricing to cover their surcharge.
• Consider promoting free delivery services within 5-10 miles of your location.
FOCUS ON YOUR BUSINESS
• Promote gift cards to keep revenue coming in. Make sure they are available for purchase via your website or over the phone.
• Have merch? Run a sale on your merchandise.
• Explore low labor intensive menu items that will ease the burden on the kitchen.
• Create a limited menu with a positive spin, ex. "Spring Break" menu.